Business Cards
Shapes. Paper stocks. Finishes. Now you can create a card as unique as you.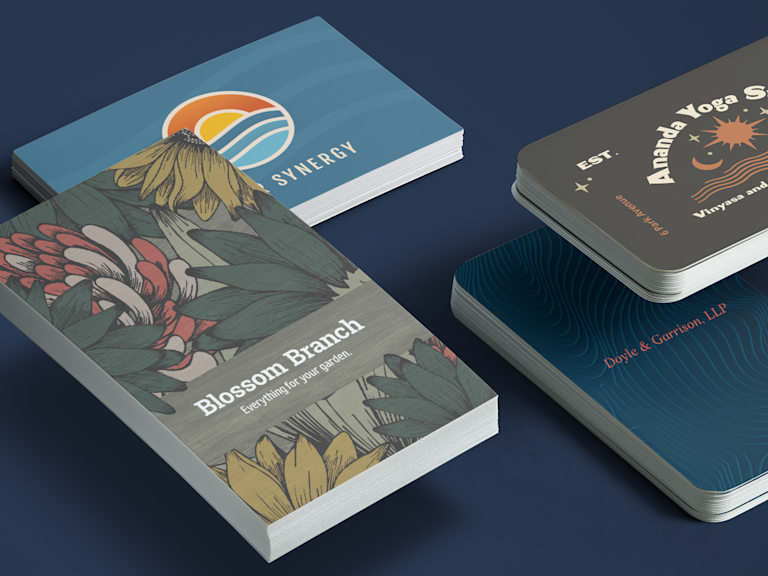 Quick ways to get started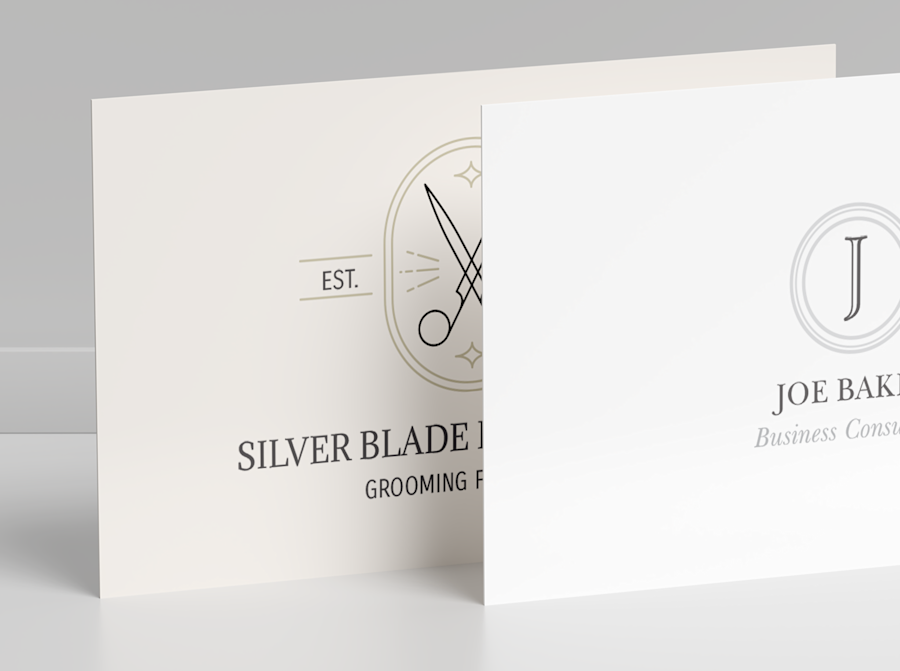 Traditional paper stocks that are best for high-volume use.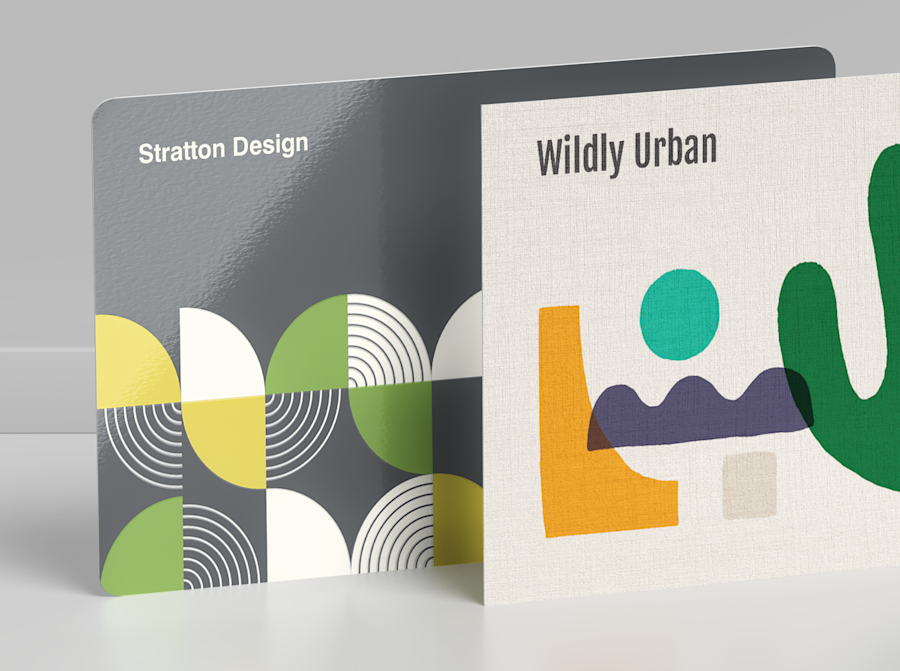 Higher-quality, specialized stocks. Standout papers and shapes for everyday use.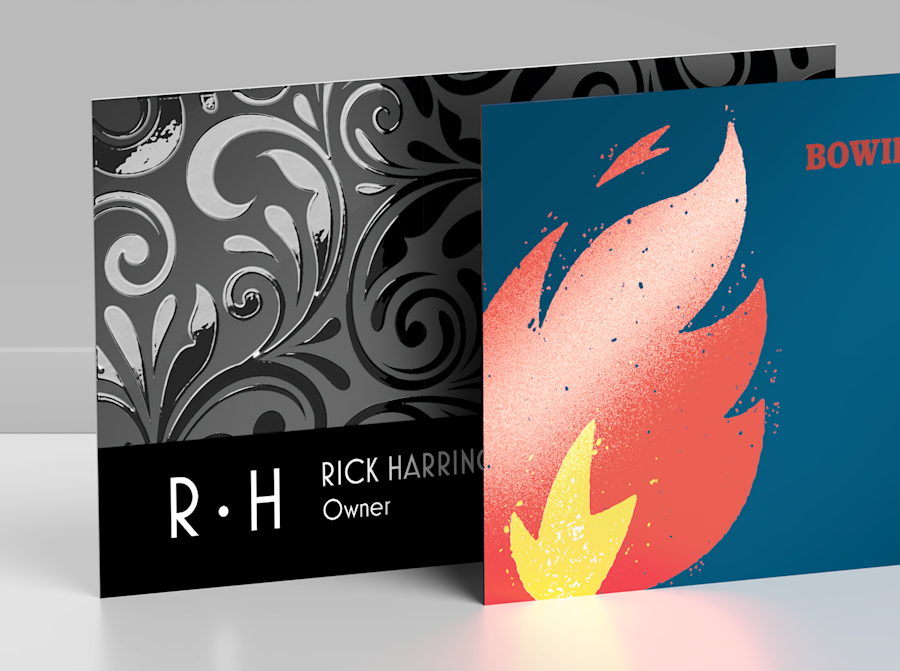 Unique options like foil and embossed gloss. Great for a one-of-a-kind look.
Set yourself apart with a bold, eye-catching shape.
Shop specialty and premium cards
Materials, textures and finishes to get you noticed.
Create a personalized business card design that gets people's attention.
Ready to make a great first impression? Show you're a pro with business card options ranging from traditional to trendy. With a variety of designs, papers and finishes, it's easy to create your business card online. Every business is one of a kind, and every business card should be, too.
---
Frequently Asked Questions
Here's a quick rundown of standard business cards in Canada:
Business card size in inches: 3.5" x 2" Business card size in cm/mm: 85 x 55 mm Business card size in Photoshop: 1050 x 600 pixels
We also offer square cards or rounded corner cards, which are a little different than typical business card size. Also, when you're designing or choosing a template, remember that business card dimensions may include a "bleed area," which is extra space for images, patterns or design elements that extend beyond the cut edges – this helps prevent having white edges around your finished card.
Business card thickness is usually measured in "points," abbreviated as "pt." The higher the number, the thicker the card. Standard business card thickness is 14pt, but weights can vary by paper type. For instance, our ultra thick business cards are actually 32pt, and our Premium Plus cards come in at 18pt.
Yes! Most business cards for Canadian customers are made in a plant in Windsor, Ontario. When that plant is at full capacity, cards may be printed in other locations.
If the information is still mostly correct, you can keep them as backups by crossing out the out-of-date info and writing in new text. If the cards are mostly inaccurate, we'd recommend recycling them.
We'd recommend using one of our business card holders, available in an assortment of different materials and styles.
Traditionally, business cards have a horizontal layout, but if you're going for a different, modern feel, we have a lot of templates for vertical business cards, too. As far as specific design layouts, we have thousands you can quickly sort and browse by industry, shape, style and more. And if you're wondering what information you need to include (and where it should go), check out some articles about business card essentials and some tips for creating your card.
The front of your card will have whatever texture or finish you selected. The back will be a smooth, matte surface – great for adding notes, appointments or other information.
We sure do. You can choose from a variety of styles and materials, along with some customization options, right on our business card holders page.
---