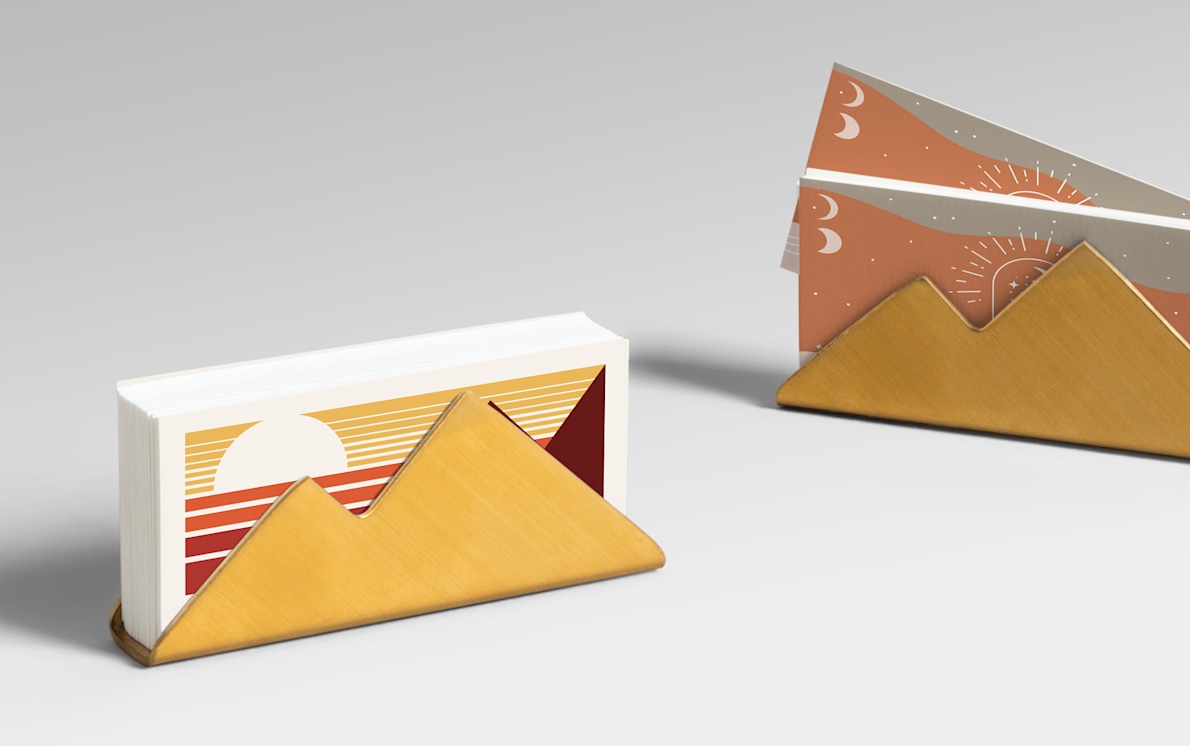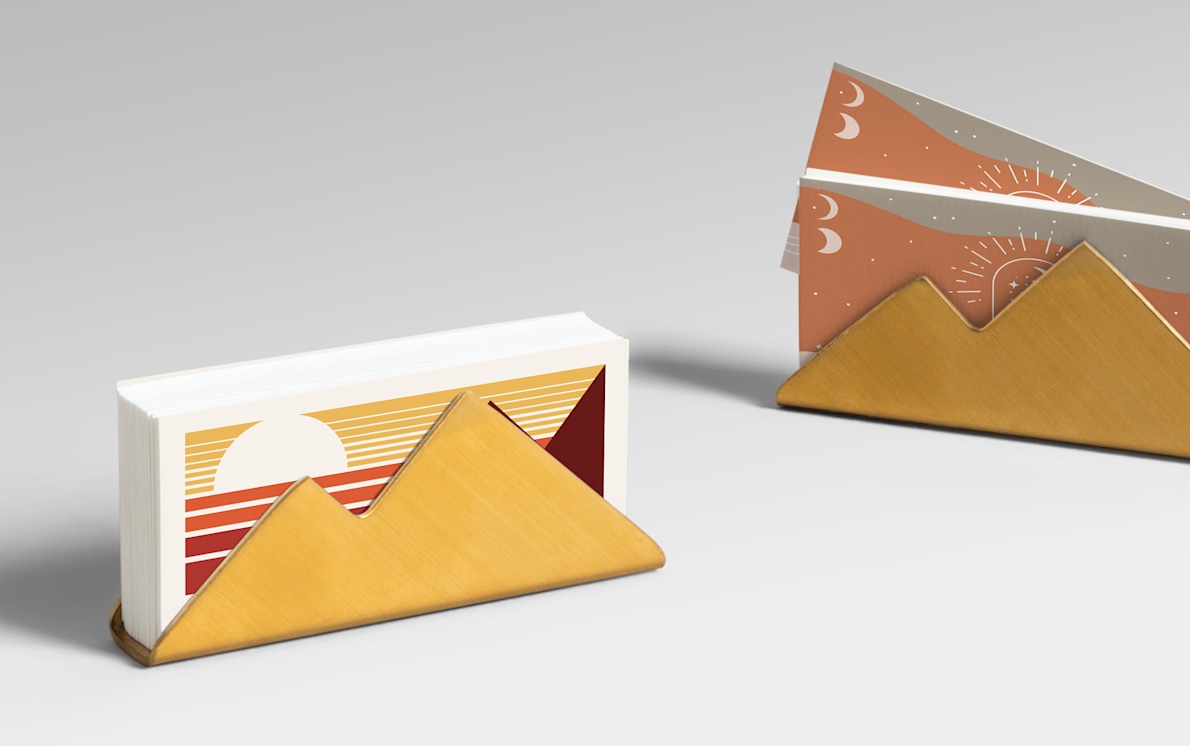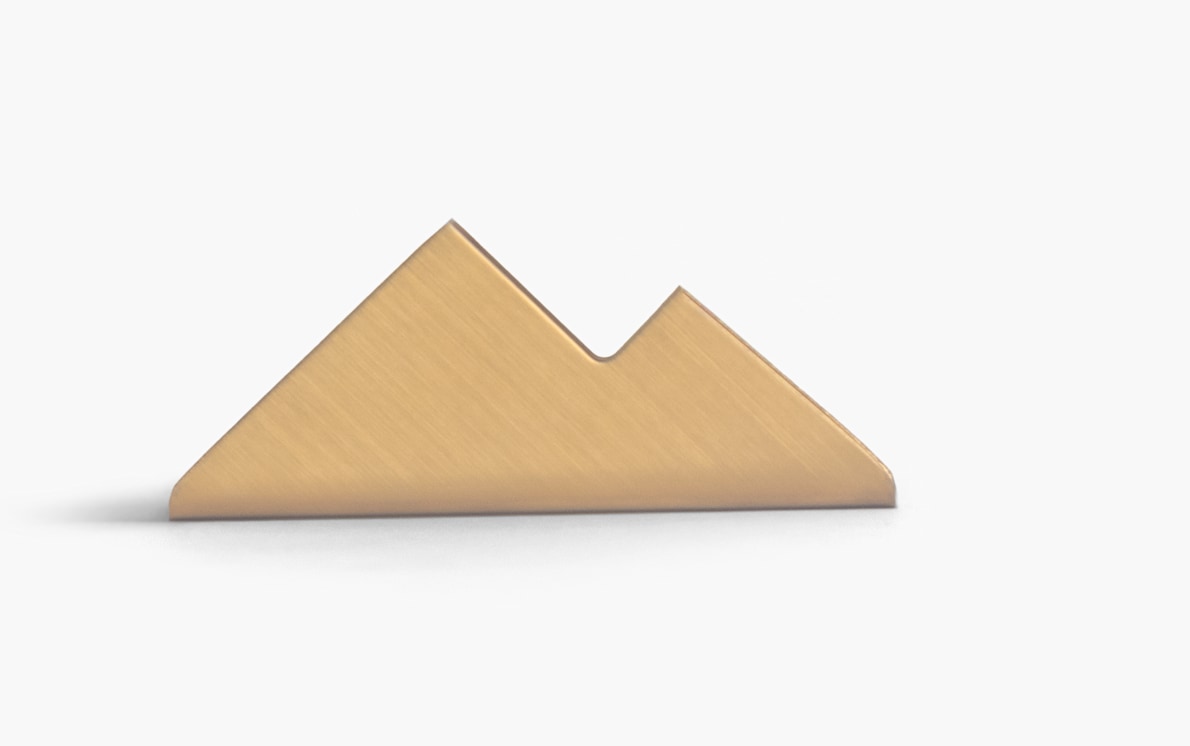 Give your cards an extra touch of refinement with gold business card holders. A stylish design gives you form and function. See details
Fetching compatible options

100% satisfaction guaranteed
Add elegance to your cards with a gold business card holder.
3.75" x 0.75", 2" tall
Holds 30 standard cards
Matte gold finish
Unique, open-ended design
Polished & professional
Gold business card holders are stylish and striking, whether they're at your desk, an event table or even a store checkout area. The bold colour and interesting, angular shape look right at home with almost any décor, and with almost any card design. And the polished, flat finish gets people's attention, while still leaving the focus on your cards themselves.
Versatile, open design
With open ends on either side, gold business card holders can fit most card shapes and sizes. And not only that, they're a great option for small- to medium-sized brochures and flyers, too. Use them on your desk, in a trade show booth or even your store. The compact shape doesn't take up much space and the unique design gives them added versatility.
Easy to order
To get your gold business card holders, just choose the quantity you want and select "Add to cart" at the top of the page. To see some alternatives, you can also check out our other business card holders, including portable and desk options.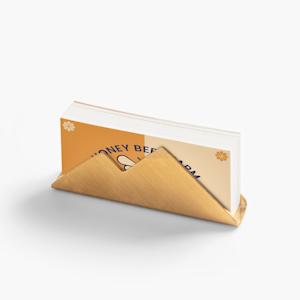 Our professional designers can help create the look you want.

Printed Product Design