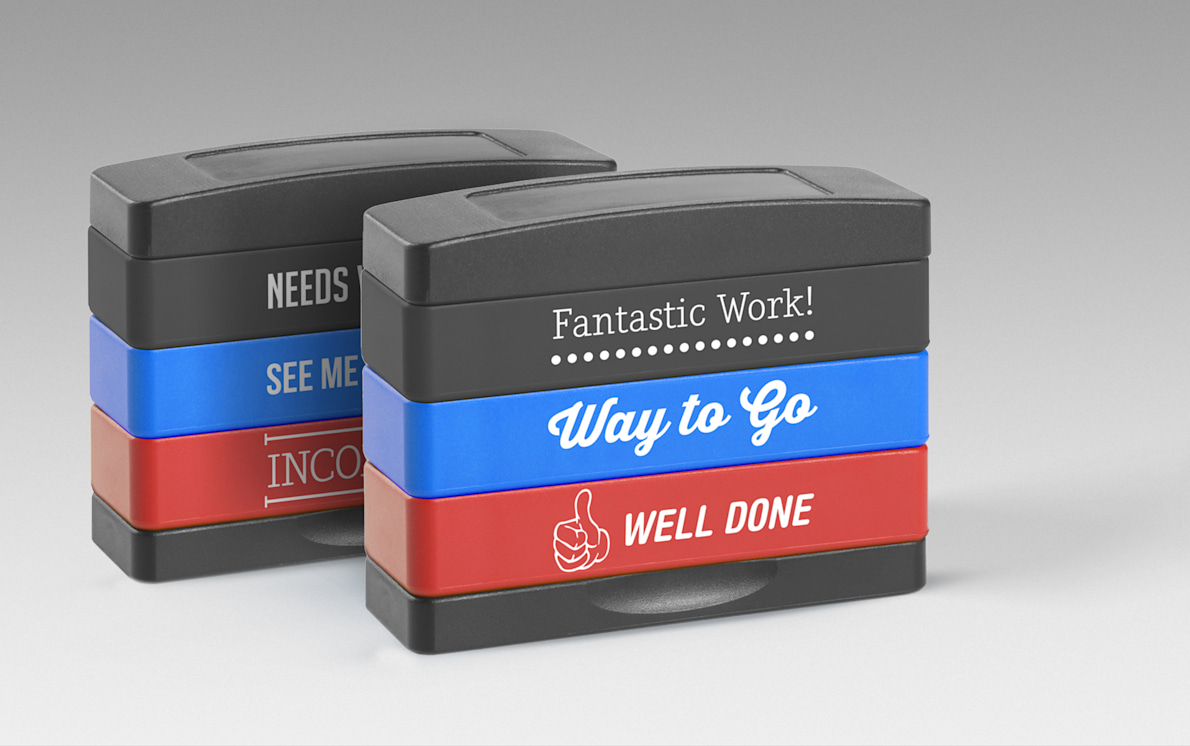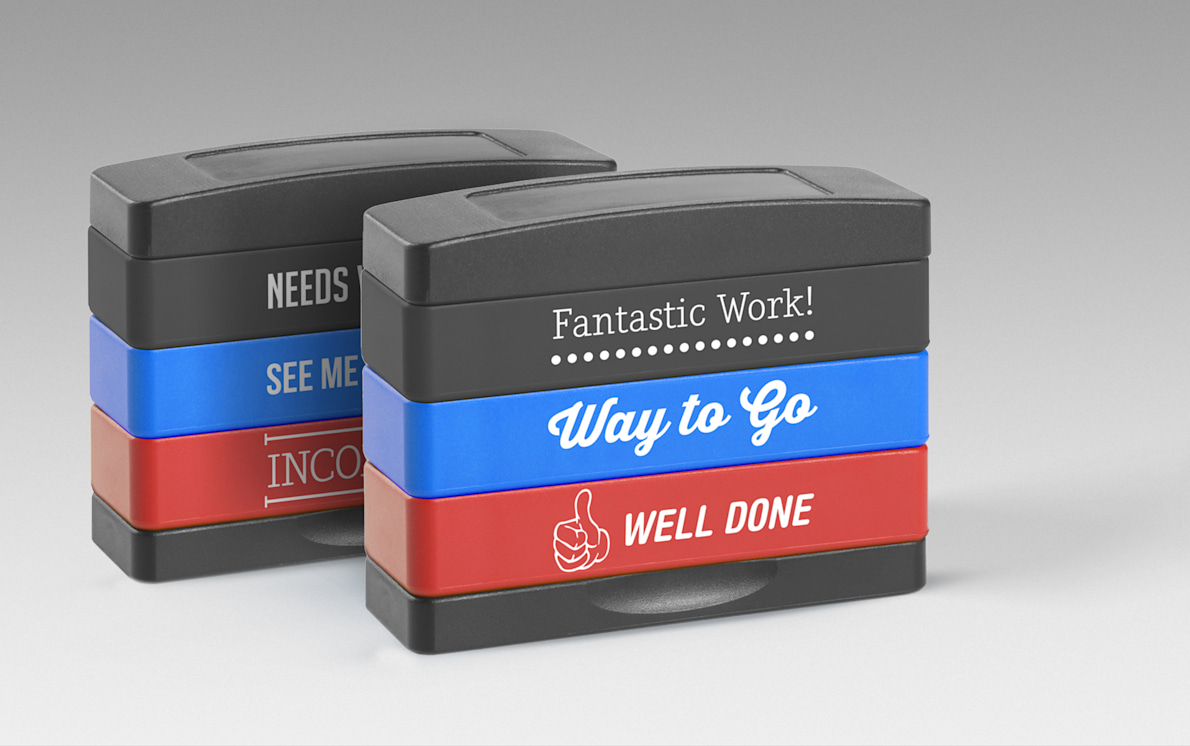 Create your set of personalized teacher stamps with VistaPrint! Personalized teacher stamps and grading stamps are useful to mark homework and schoolwork, provide motivational or funny message to your classroom! See details
Fetching compatible options

100% satisfaction guaranteed
Quickly add messages to homework and assignments with 3-in-1 grading stamps.
Compact size: 1.875" x 0.625"
Space-saving, stackable design
3 messages per stamp
4 different sets of messages
Pre-inked with blue, red & black ink
Convenient for teachers Stackable teacher stamps make it easy to give valuable feedback, leave fun messages or provide constructive next steps to students. They're pre-inked for less mess and easy, breezy use. Plus, the compact, multi-message design means they won't take up a lot of desk space.
Helpful & fun for students When you leave a clear, bold mark at the top of the page, students can quickly recognize how they did on an assignment. Grading stamps are a great way to provide encouragement for a job well done or identify a positive path forward.
4 sets of messages to choose from Ready to up your grading game? Check out the "Options" tab to see details on our 4 different stamp sets. All you have to do is pick the one(s) you want and we'll take care of everything else. Your pre-inked teacher stamps will be ready to use right out of the box.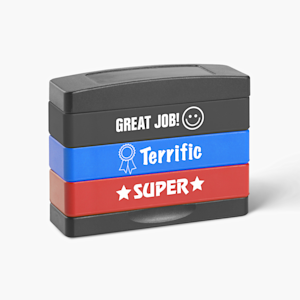 Our professional designers can help create the look you want.

Printed Product Design