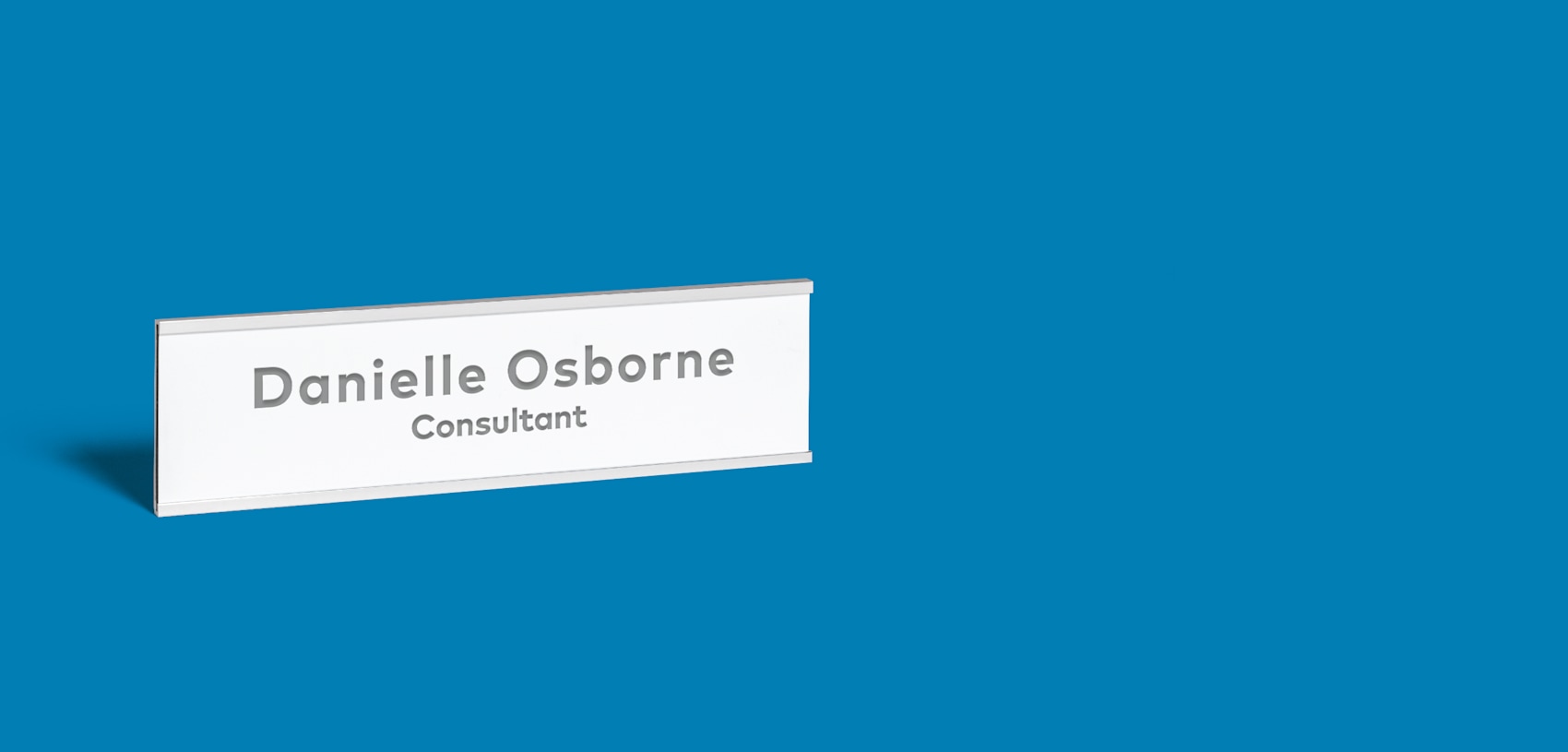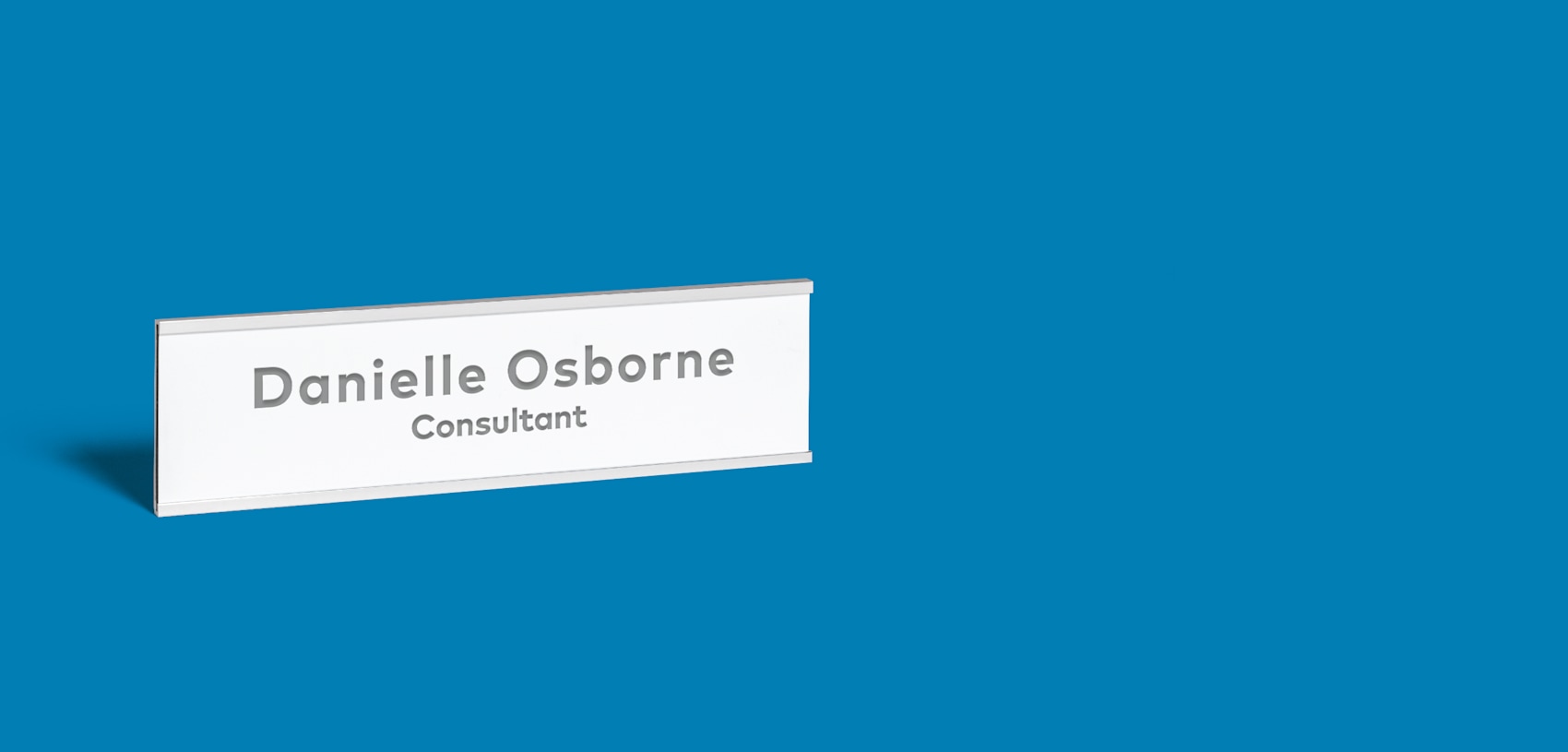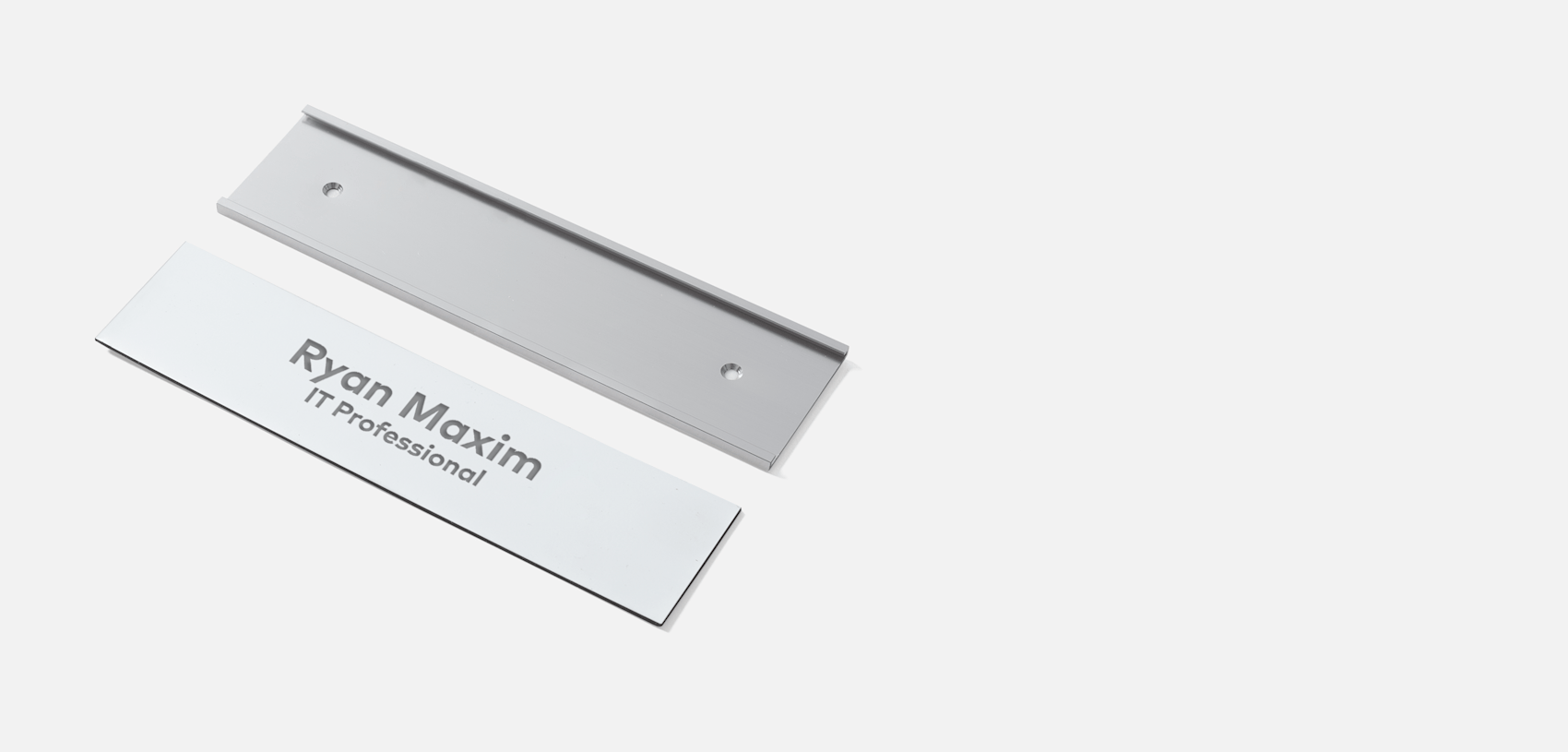 Engraved Door Signs
Temporarily out of stock
Make navigating your workspace easier with office door signs. Laser engraved, with customizable text and plate colours.
See details

100% satisfaction guaranteed


2 sizes available
4 holder options
Durable plastic
Laser-engraved plates
Multiple text & plate colours
Looking for a way to map out your office and help visitors or employees find their way around? Consider door name plates. With a durable plastic material and engraved printing, your sign is built to last. These office door name plates can be fully personalized and let you tailor your interior office signs to your taste. Label offices, conference rooms, hallways and more – and show people around your workspace.
Ready to design your custom door signs? Explore our collection of customizable plate and text colours to find the right one for your needs. You'll be able to add all your custom touches like your name, job title or any other company information you'd like before we take care of the printing, packaging and delivery. Your engraved door name plates will arrive looking great and ready to stand out