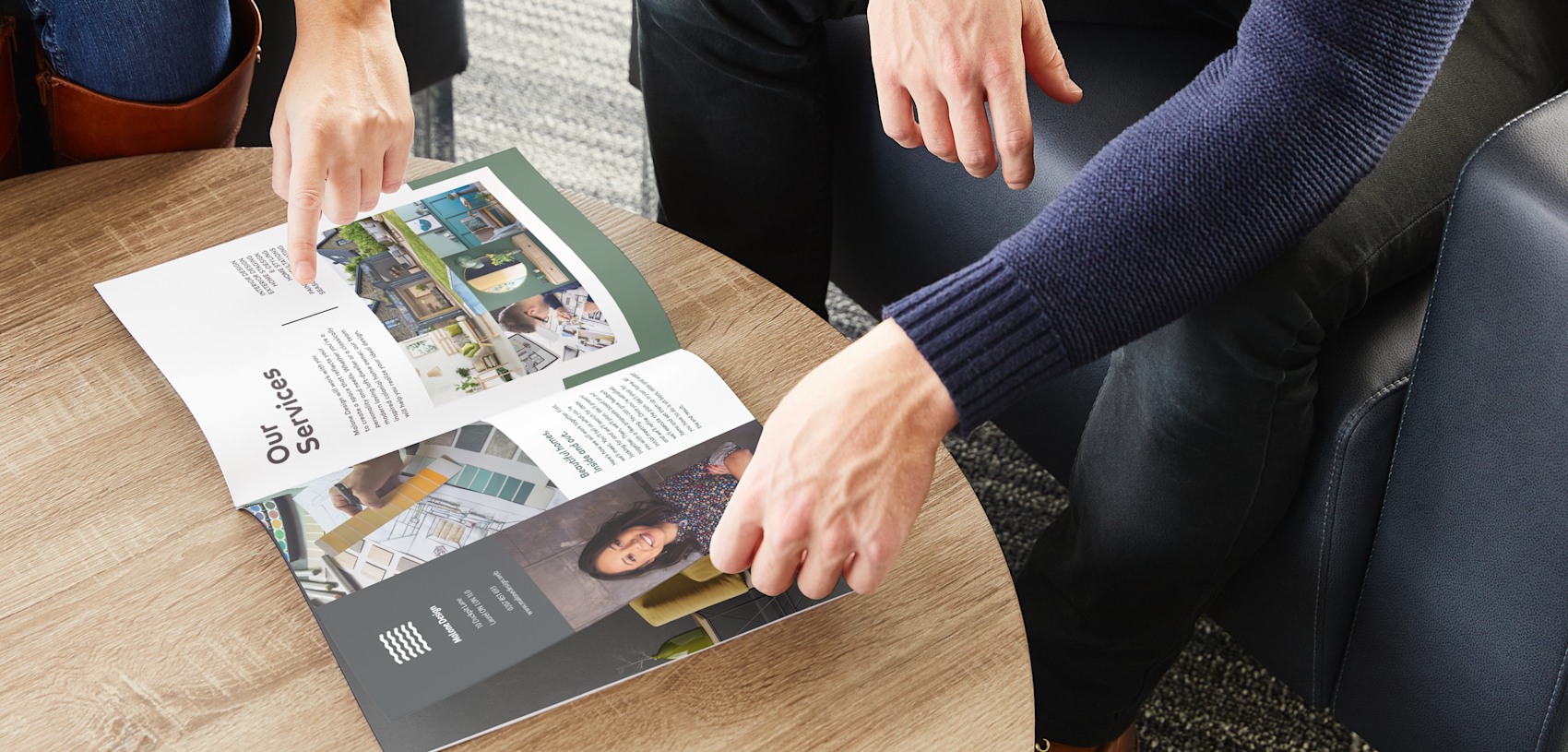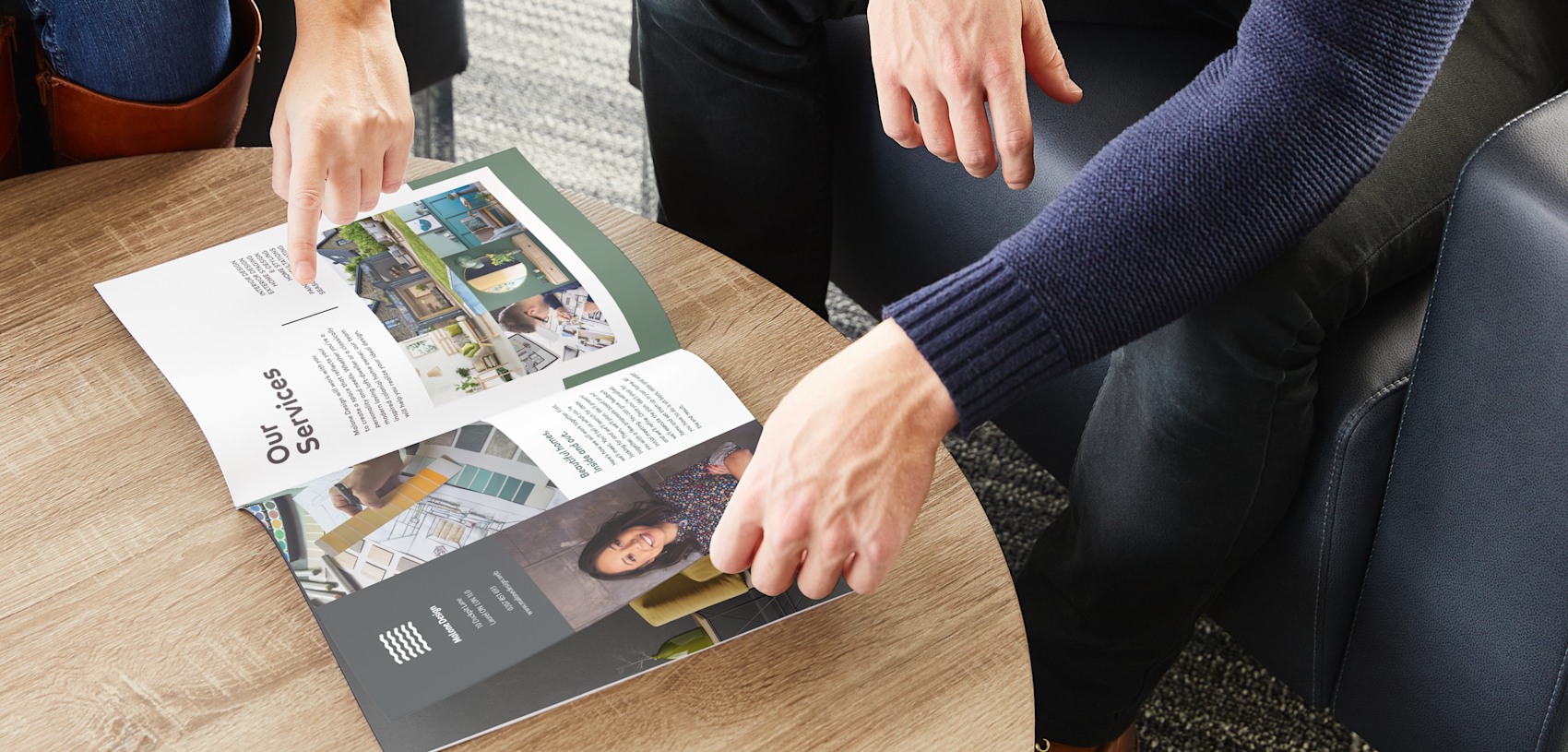 Booklets
Temporarily out of stock
Get the word out about your business with custom booklets, and put all your information in one handy format. With up to 60 pages, you can create sleek catalogues, menus and more.
See details

100% satisfaction guaranteed

2 size options
8-60 pages (includes 4 cover pages)
4 cover paper stock options
9.5pt matte inside pages
Stapled (saddle-stitched) binding
Vivid, full-colour printing
For important information on how to create your stapled booklet, see our FAQ section.
Ready to print appealing and professional multi-page menus, magazines or catalogues? We're ready to help you create your custom booklets. Custom booklets can make your business look polished and professional, generate interest in your products and services and help your customer get a feel of your brand. Plus, they're easy to distribute and include in promotional giveaways, goodie bags and more.
Our saddle-stitched booklets are professionally printed onto your choice of paper stocks, with durable stapled binding. Each booklet will include 4 cover pages (2 in the front, 2 in the back) in your choice of matte and glossy paper stocks.
To start creating your custom booklets, choose the size, cover paper stock and number of pages. Then, upload your PDF using our easy upload system. We'll take care of the rest, and make sure your file is correctly formatted and ready to print. Your professionally printed and stapled booklets will arrive looking great and ready to impress.
Need more than 2,000? Click here to submit a request.