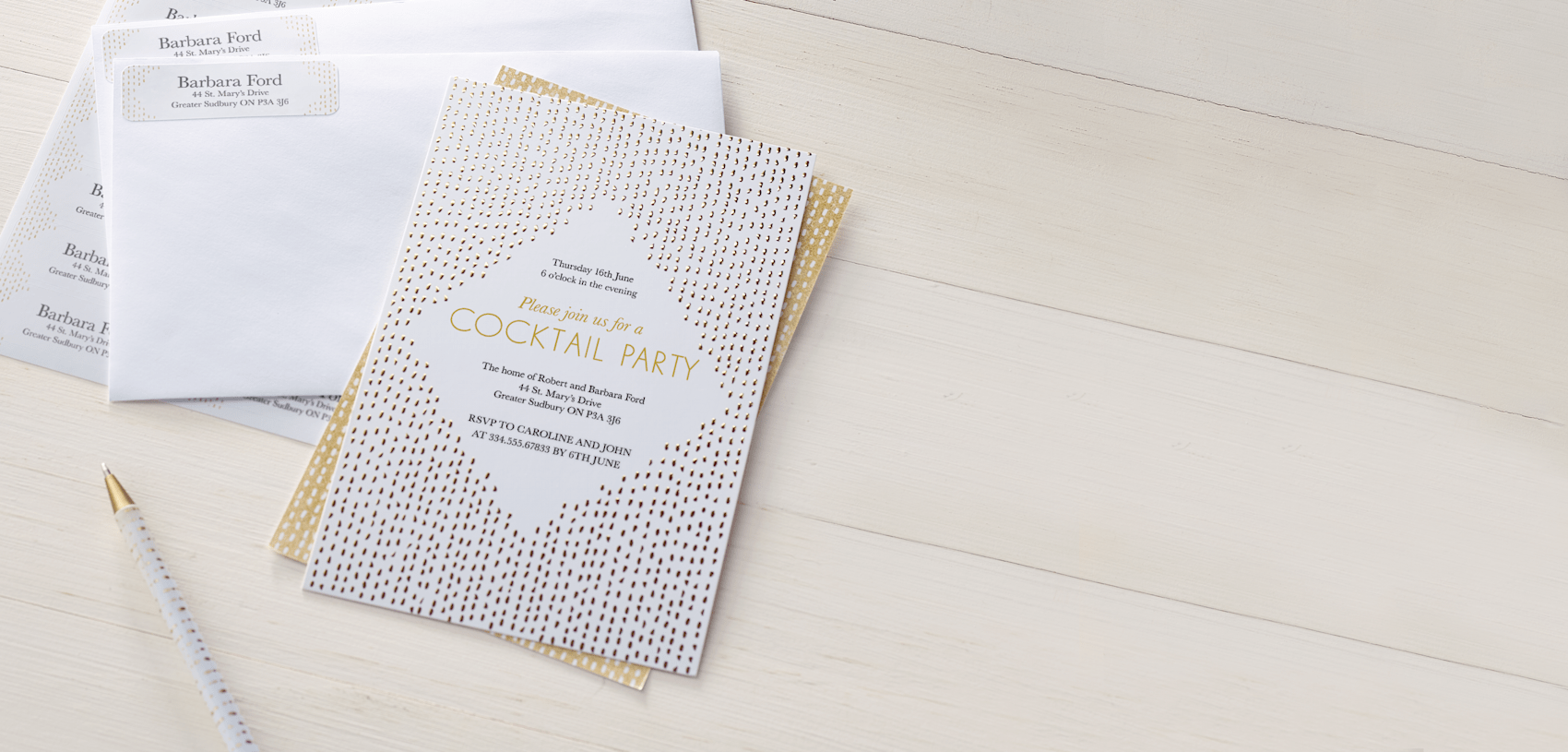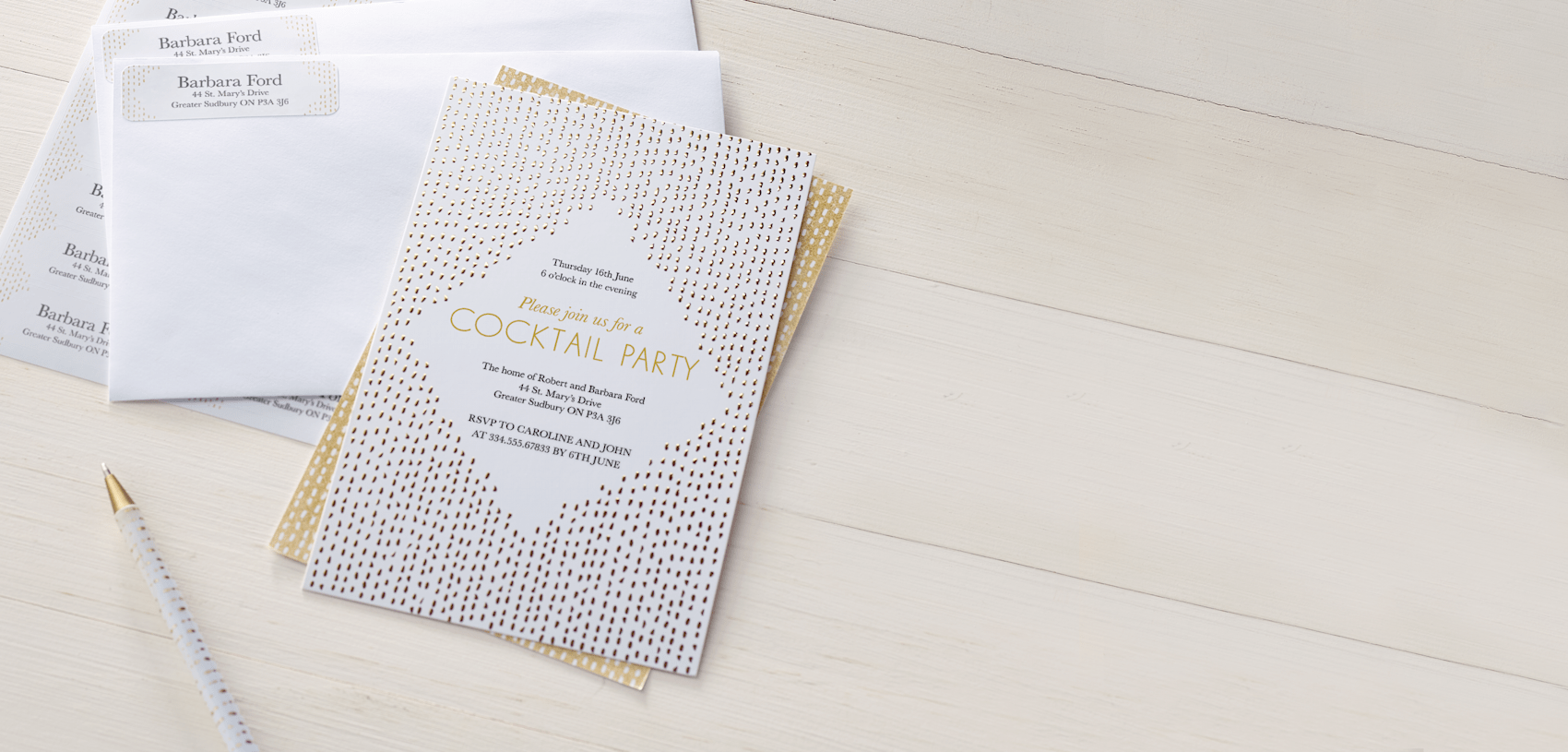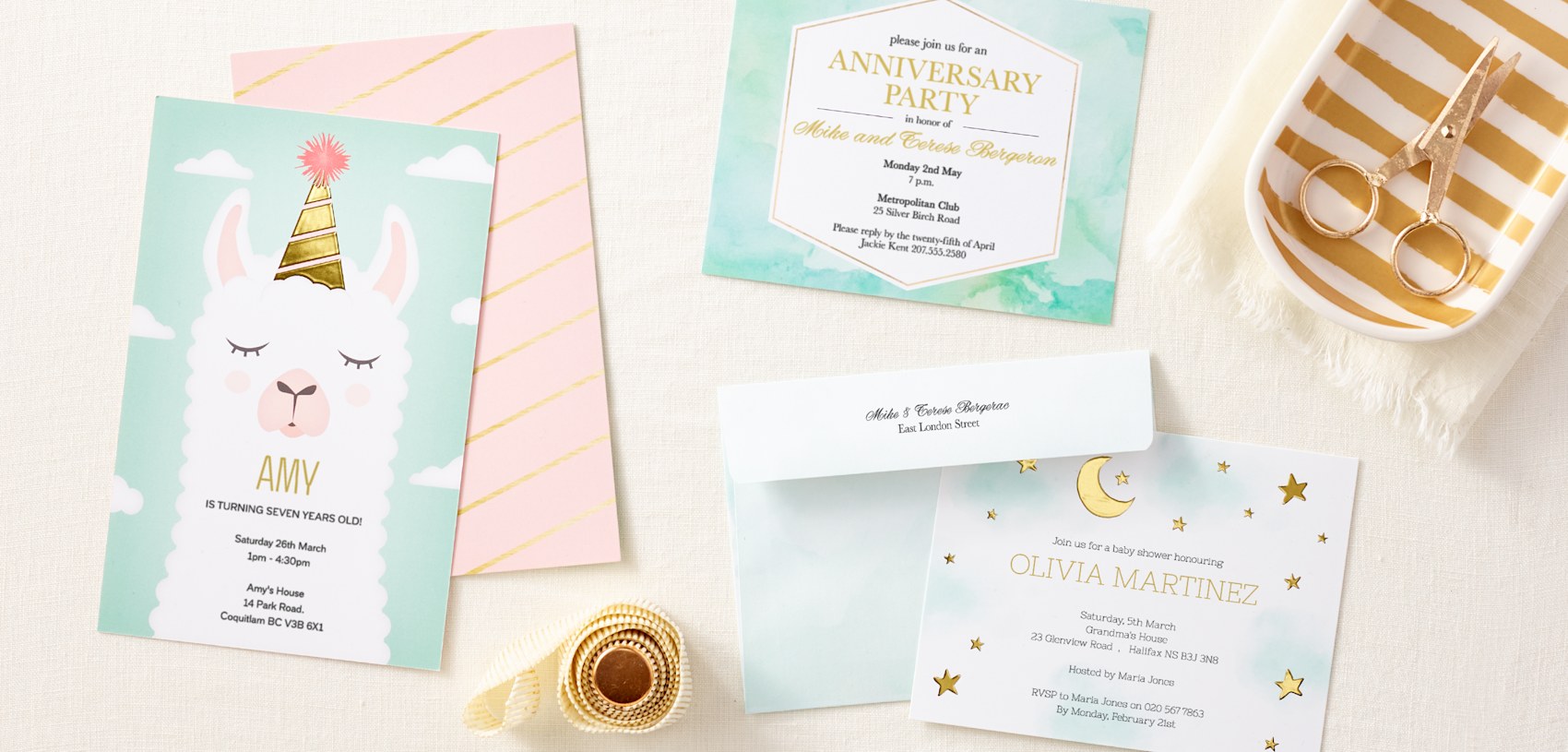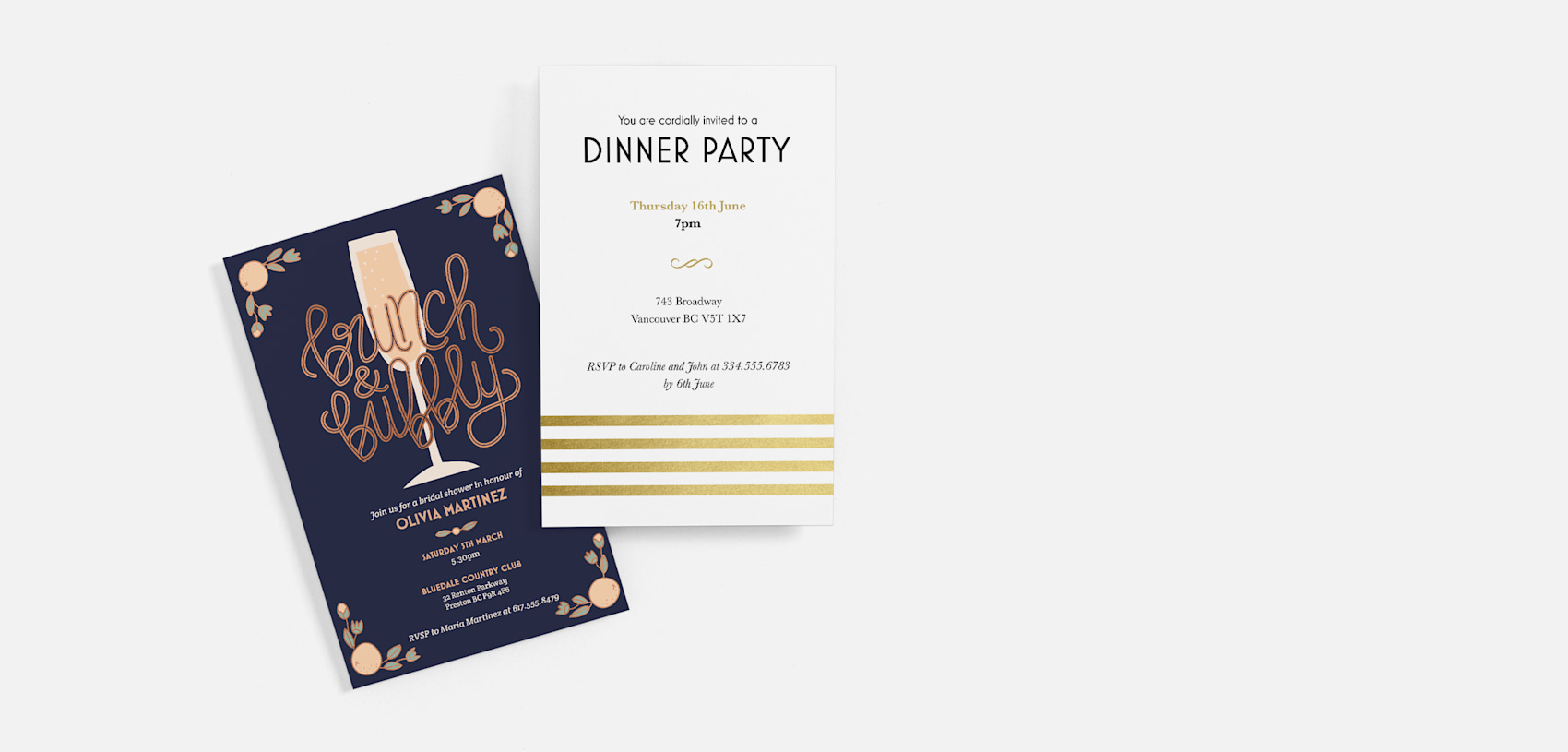 Invitations & Announcements
Turn an upcoming event into a unique celebration with custom party invitations. Explore a variety of design themes, paper stocks and more.
See details

100% satisfaction guaranteed



4 size options
6 paper stocks available
Standard or rounded corners
Gold & silver embossed foil available
Looking forward to a special event? Whether you're planning a housewarming, surprise party or just-for-fun gathering, we're ready to help with fully customisable party invitations. A set of custom invites can help you set the right tone and build buzz. And with a wide range of themes, designs and paper stocks available, you'll be able to easily create invitations that look and feel as unique as your event.
To start creating your party invitation cards, explore our collection of design templates. Find your favourite option and then make it yours in our online design studio – add your name, date, address and even a photo if you'd like. Once you've perfected your design, we'll take care of the rest: Your party invites will be professionally printed, packaged and delivered to you. They'll arrive ready for you to share with everyone on your guest list.