Estimated reading time: 4 minutes
Asking a piece of paper — one often no bigger than several square inches — to represent all that you and your small business can do is a hefty job, but the best business cards accomplish just that. Even in today's fast-paced digital age, the business card remains a valuable tool in any company's marketing arsenal.
A business card still represents one of the quickest, most streamlined ways to share your information with others. It helps drive positive first impressions, show off your distinctive brand and inspire confidence in your credibility and professionalism. Perhaps most importantly, business cards ignite business opportunities, inviting further engagement so you can strengthen relationships and convert prospective customers into paying ones.
3 steps to building business cards with impact
To get the most out of your business card, it's important to bring a thoughtful approach to business card design. The best business cards reject a one-size-fits-all standard and instead represent your individual needs and objectives.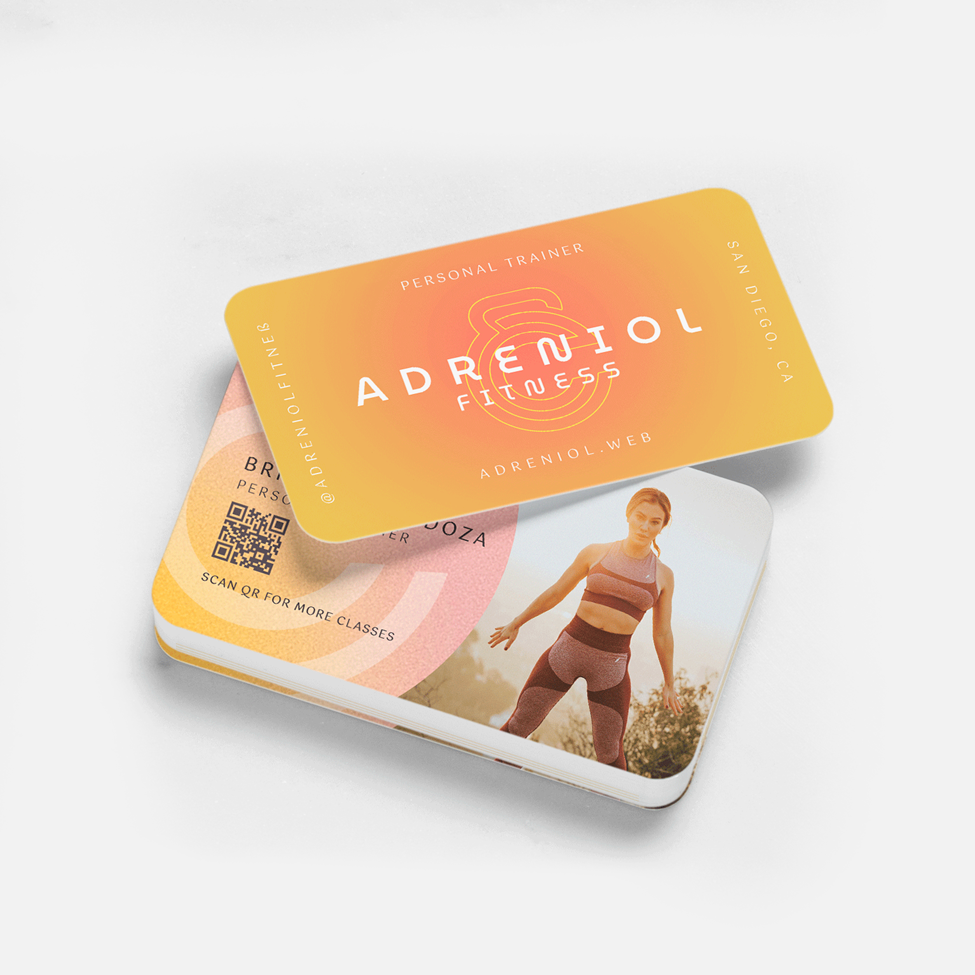 Whether you're creating the first card for your small business or looking to modernize and replace your existing business card, these steps can help you optimize its impact.
1. Consider your business and its personality.
Your business possesses its own vibe and energy. Think about what you want customers to know about you and your points of differentiation.
Is your business quirky? Are you all about style and creativity? Do you operate at the higher end of the market? Answers to questions like these will drive your general design theme. Your industry plays a role, too — a creative business owner's card might embrace different elements, such as a beautiful background image or unique fonts, than a lawyer or accountant's card, which may stick to contact details.
If your business is positioned as a premium market leader, then the card needs to reflect that with a higher-end look and feel, perhaps with heavier paper, premium finishes or an uber-sophisticated design. If you're a boundary-pushing creative force, you might communicate that with a square shape and original artwork. If you're an eco-conscious business, you could opt for cards made with environmentally friendly materials like bamboo or hemp-blend paper.
The graphics, words, weight and feel of the card all say something about you. Make sure your design choices reflect your business.
2. Match your business card design to your business objectives.
Your business goals will often determine the content of your business card beyond basic contact information.
Are you a new business seeking a customer base? Then your card might feature a special offer on the back to encourage people to try your products or services. Are you looking to drive customers to your website or social media channels to increase conversion opportunities? Add a QR code or your social handles to the back of your business card as a call to action.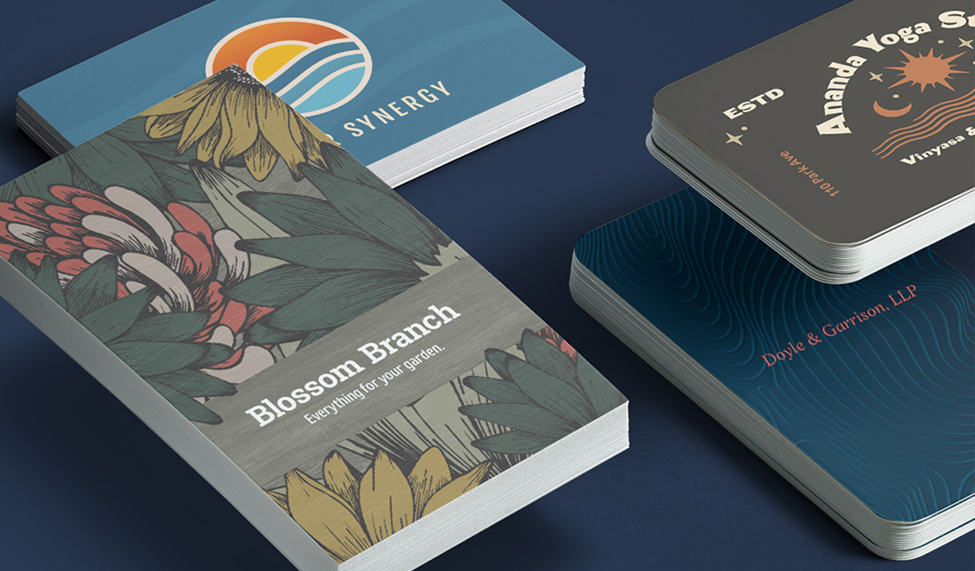 3. Nail the basics.
While you might be tempted to load everything and anything onto your business card, less is usually more. Take a moment to consider what's most essential.
Your business card should share relevant information, specifically your name and title as well as your company's name, direct contact information and where to find you — whether that's your website or a physical address. Make sure all information is communicated in a legible, appropriate font. You should also include your logo to signal your business's professionalism and provide potential customers with a visual representation of your brand.
If you don't have a logo yet, you can use our free Logomaker tool to create a custom logo yourself.
Make the most of your new business cards
Though a business card has limited space, it can pack a powerful punch, communicating a lot about your business and capturing the attention of potential customers and partners.
Some earnest reflection and perhaps a dash of professional help can help you target the right approach. By carefully considering what you need your business card to communicate and accomplish, this tiny piece of paper can be a dynamic marketing force for your small business.
Once you have it in hand, distribute your business card at physical locations, networking and community events, trade shows and conferences to generate interest, strengthen relationships and open new possibilities.