Estimated reading time: 2 minutes
Shifting from a collaborative environment to a work-from-home situation can be tough – for reasons other than productivity. As a business owner, your employees are part of your everyday life: you support their career (and life) goals, celebrate their birthdays, and depend on them.
Now, you might find yourself managing remote teams. If your business has adapted to a totally remote set-up, it's important to continue nurturing this relationship with your employees
Here, we talked to Vistaprint employees and small business owners about what they're doing to manage remote teams, keep employees engaged, boost their spirits, and provide support.
Use digital tools to stay connected during (and after) work hours
Set up regular check-ins
Stick to a schedule
Adjust your expectations
Use digital tools to stay connected during (and after) work hours.
Since the COVID-19 outbreak, working from home has become the new normal for thousands of Vistaprint employees.
Employees across departments mention that tools like Zoom and Slack have been integral in staying connected with colleagues, whether it's a digital brainstorm or a virtual after-work happy hour. These kinds of virtual team building activities can strengthen your remote team and keep up morale.
Jeff Israel, a Senior Specialist on the Content Marketing Team, says that he tries to have Slack channels and conversations that "aren't about work, to hopefully replicate the joys (or annoyances) of my office banter."
Set up regular check-ins.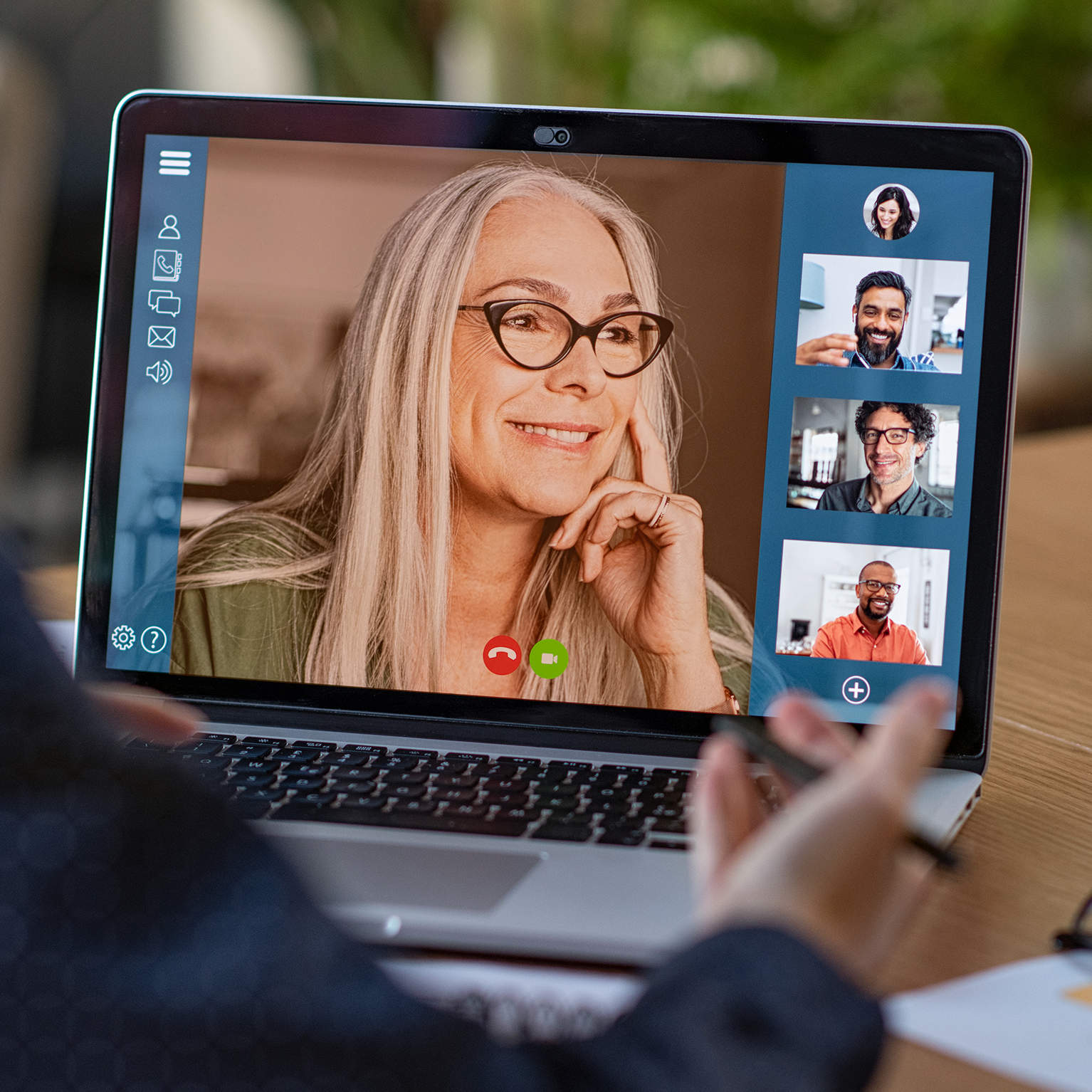 When it comes to managing remote employees, be proactive. Set up weekly check-ins to see how your staff is doing – the COVID-19 situation is creating a lot of stress and uncertainty for everyone, so dedicating time for individual employees shows you care about their wellbeing.
Ashley Driscoll, the owner of Nashoba Valley Movement, has started using Zoom to hold regular meetings with her dance studio staff. She originally thought the platform would come in handy for video streaming live classes, but it's also proven an effective way to hold staff meetings.
"In the past I've used Facebook to communicate with my staff, but we've been exploring with Zoom lately. The first time we did it, we said, 'We should do this every couple of days so we can actually have some human interaction.'"
Stick to a schedule.
Just because your employees have access to their email 24/7 doesn't mean they should be online all the time. Stick to a schedule so everyone has enough overlap time to collaborate and communicate.
Kaitlin Maud, a partner at Current Forward, says that her team has instituted rituals that help them stay connected. "Right now, while we are sheltering in place, we've instituted a 15-minute 'stand-up' each morning to share our priorities for the day. We also have a weekly meeting to go over new business initiatives…outside of that, we don't have too many meetings. We want to prioritize working time and we are in regular communication with each other throughout the day. My team and I use Slack for that day-to-day communication."
Adjust your expectations.
Harvard Business Review points out that when work conditions and environments change, managers need to reset expectations for how work gets done.
"You'll need to let go of when and how tasks are accomplished, allowing team members to accomplish their responsibilities on their own terms. This means focusing on results and offering more flexibility."
For example, many people now find themselves home all day with their children – employers should be empathetic and patient as employees navigate these changes in their work environment.