Estimated reading time: 5 minutes
As a small business owner, you know how to tap into your creativity to make the most of a small budget or limited resources. For new entrepreneurs in pretty much any industry, attending small business events is one of the best ways to grow your business and use your resources smartly. From more industry-specific tradeshows to your local farmer's market to hosting your own event in a brick-and-mortar location, events allow you to spread brand awareness amongst your community in a personal and memorable way.
If you're new to the idea, we've got you covered. Instead of attending events and just passively displaying your products (although you should definitely put some thought into your event signage and merch), harness the power of these affairs to truly connect and engage with prospective customers.
Know your potential customers
To get the most out of any event, spend time with your audience to make them feel special and get more information about their wants and needs, as well as feedback on your business. Really bond with your customers so they buy from you not just once, but come back repeatedly thanks to a lasting impression of your brand.
You can better accomplish this by spending some time ahead of an event detailing your ideal client. Focus on who will benefit the most from your product or service and whom you can serve the best. For example, your bakery may target more affluent, health-conscious community members by primarily providing gluten-free breads and desserts, or it may bake artisanal breads for small cafés, restaurants and walk-ins. Two great niches, but two completely different audiences.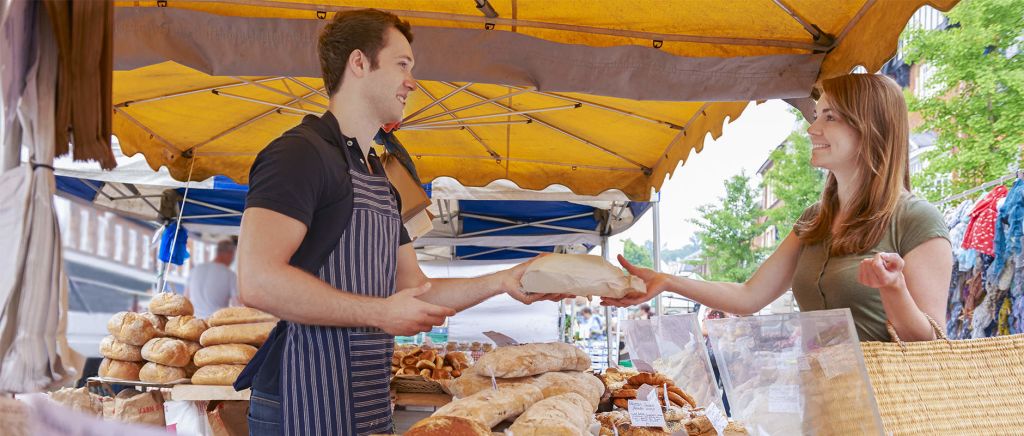 Focusing on a niche enables you to better connect to and serve your customer and best allocate limited marketing resources. When you know your target customer, you can better communicate your company's unique value proposition. This marketing phrase sounds complicated, but it just means you know what sets your business apart from your competitors.
You have your own personality and your business branding reflects this. Understand who you are and use this to your advantage through small business events.
Consider which events are right for you
Business owners often think of events as big ticket tradeshows and conferences, but most are not. Farmer's and flea markets are smaller events that can pay off in huge ways when you sell goods that meet the needs of attendees. Both bakers in the example above would benefit from these markets in general, but one specific market may be better for one over the other.
Do you love chatting and interacting with people while mingling through crowds? Do you prefer professional settings where you can talk to groups but limit one-on-one conversations? Ask yourself these types of questions and let that help guide you not only to the types of events you host or attend, but also how you run or navigate those events.
To find events in your area to participate in, check out your local chamber of commerce or business community pages on social media.
Business event ideas for inspiration:
A coffee house could provide a weekly or monthly open-mic event with local talent as the host, or bi-weekly tasting events for new or undersold products.
A building products company could hire someone to run lunch-and-learns at area architectural or engineering firms, host a quarterly beer tasting event at a local brewery or hold tailgate parties for the local college or professional football team.
Salons and barber shops can combine forces and have a contest, giveaway or introduction to services in the form of a mini block party. Add a local band and some refreshments, and you've got a vibe going.
Plan ahead to fully leverage small business events
Remember, the goal of any event is to cultivate long-term relationships for follow-on sales, regardless of how much you sell at the event itself. By focusing on connecting and not on selling, you come across as more relaxed and sincere and resonate with your customer base on a deeper level. However, to get the most from events and be able to relax on the day of requires some preparation.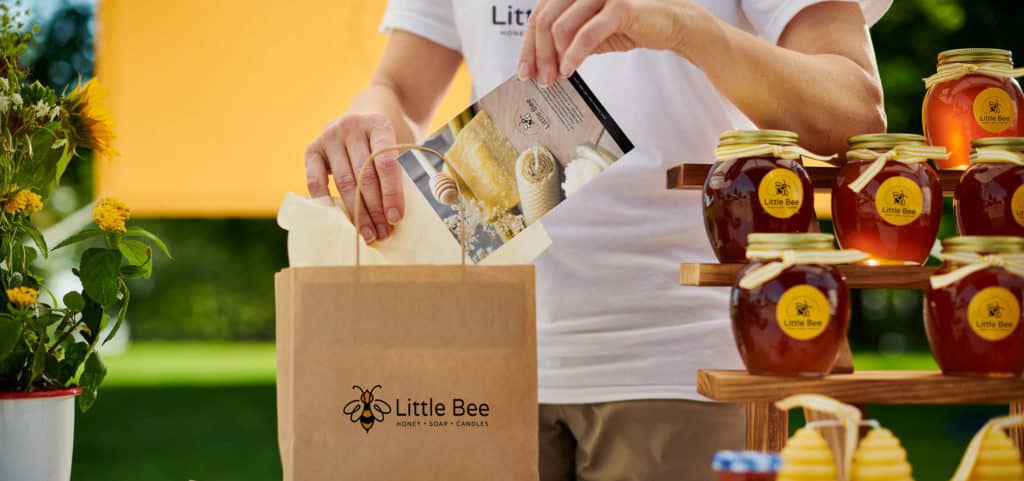 Follow these tips to build out your own plan of action at least 2-3 weeks ahead of any event:
Capture traffic flow by your event booth with an email list sign-up, either in paper form or as a QR code people can quickly scan. Add an incentive for signing up such as a thumb drive, T-shirt, stress ball or snack item — all branded with your logo and colors. Capturing emails and sending out regular newsletters or notices of upcoming events is a great way to manage contacts and customer touchpoints that keep your brand top-of-mind.
Mail out postcards a week or two in advance with event details, coupon codes and links to your social profiles.
Send handwritten personal invitations to influencers or others likely to spread the word wide and quickly. Consider offering your product or service for free or at a discount or providing your nicest swag to these individuals in exchange for a share.
Distribute flyers and business cards at events where appropriate to convey your brand message to those you don't have the time to connect with personally.
Make use of bright and bold event signage to draw in passersby and create a complete branded experience.
Promote your upcoming event attendance on social media with VistaCreate's easy-to-use design interface.
To sum it all up, when it comes to small business events, you can't go wrong with a bit of personal connection. To find event success, make your plans ahead of time, bring along some branded signage and promo materials and, most importantly, engage with your community to build lasting relationships.