Estimated reading time: 4 minutes
In the crowded small business marketplace, your products and your branding are two places where you can stand out in big ways. At the intersection of these two areas lies your product packaging. From full-color mailer boxes and branded paper bags to logo packaging tape and stickers, custom packaging can act as a key differentiator. You'll be showing off your brand personality while also caring for your customers' purchases during travel.
For most small business owners, packaging is a pre-existing expense — you need it to ship your goods safely to customers. But by customizing your packaging with your brand identity, you enable it to serve double or triple duty. Done right, packaging can improve word-of-mouth marketing for your company, enhance referrals from satisfied customers and increase the chances that your existing customers come back for more.
Why you should consider custom packaging
In short, custom packaging is essential to building a small business brand — and getting started is a lot easier and more affordable than you might think. With attention to detail in your packaging, you can:
Show your appreciation for customers. High-quality packaging demonstrates that you care about your customers as well as the consistency and level of service your company provides.
Convey quality and professionalism. You can label everything from sturdy shipping boxes to the filler packing inside. When you demonstrate that investment in the product experience, customers develop a stronger, heightened image of your brand.
Make memorable shopping and unboxing experiences. If you're selling on Etsy or another online marketplace, you likely compete with many creative types. Extend that creativity into your packaging and, particularly for lifestyle and beauty brands, create a memorable unboxing experience to sear your business into customer minds and keep them returning for more.
Extend your brand visibility and word-of-mouth marketing. Speaking of unboxing, thoughtful packaging lends itself well to the kind of unboxing experiences people are likely to share on social channels, thus increasing your brand's reach even further.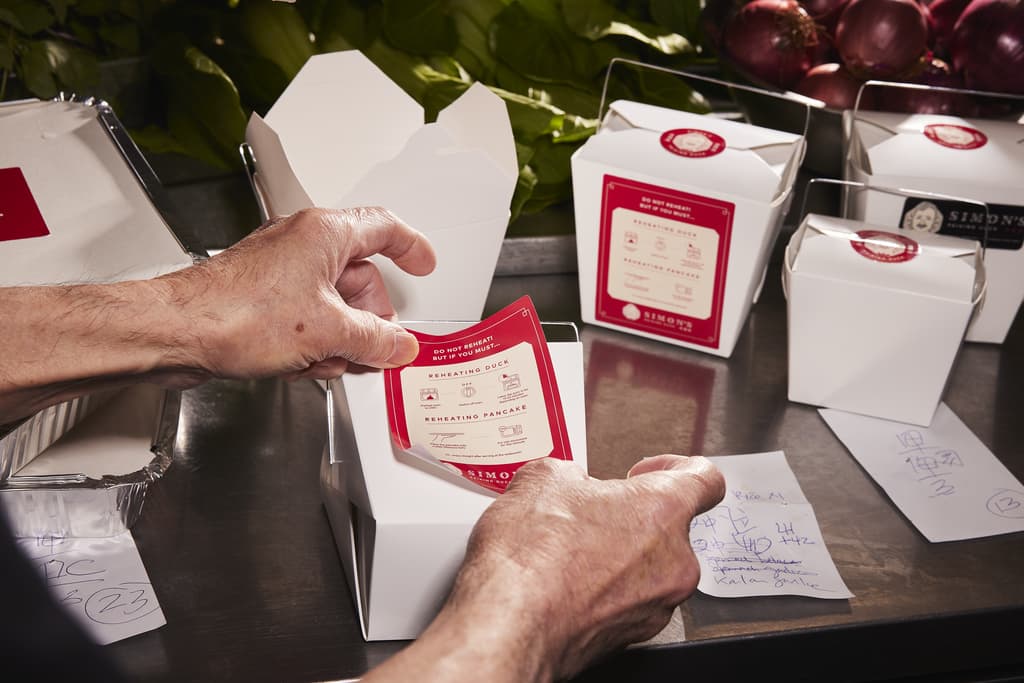 Easy ways to customize your packaging
When you take a lot of time to do or offer something that really sets you apart from competitors, play it up. If you run a woman-owned plumbing supply company, include that in your logo, tagline and on packaging. Memorably challenge people's assumptions and make them laugh. Such branded imagery on your packaging may elicit a chuckle or groan every time someone looks at it, which in turn, compels that person to inquire about your brand or even place an order.
The key to packaging for small business is customization that fits your company. Here are some elements you can customize and use when you're packing orders:
Your logo, brand colors and tagline
Packaging tape that serves a practical purpose and displays your logo
Stickers, whether placed on packaging, on your products or included as freebies
Tissue paper or crinkle paper in your brand colors
Inserts like postcards that provide discount codes or loyalty program sign-ups
Business cards that include QR code links to social media profiles or your website
The possibilities really are endless. Think through what makes your business and products special, then consider how you might translate that into a memorable packaging experience for customers.
VistaPrint Tip
It's important to maintain a consistent look and feel across all your packaging materials. To adapt your brand to different mediums, you might hire a professional designer who can lend a creative perspective to the process.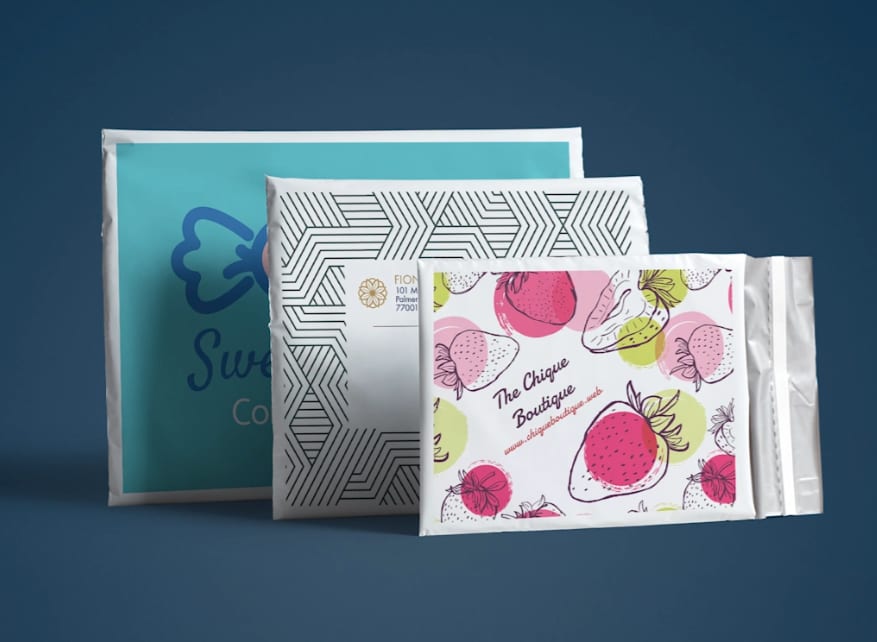 Make a memorable brand impression
By incorporating packaging into your business plans, you may notice more people inquiring about or buying your products or services. After all, branded packaging directly ties your customers' experience to your leave behind. Although generic boxes, bags and padded envelopes can meet basic needs, offering your products in eye-catching custom packaging leaves a lasting, memorable impression that customers won't soon forget.