Estimated reading time: 4 minutes
The holidays are all about connecting with loved ones –whether in person or through the mail with heartfelt gifts and greetings. And right now, time spent together is more cherished than ever. This season is the perfect time to celebrate the special people in your life and show them how important they are to you.
As always, the holiday season promises to be busy. End-of-the-year deadlines approach, events need planning and, perhaps most importantly, holiday shopping needs to be done. But the last thing you want to do is wait in long lines just to grab something off the shelf that doesn't feel as special as the person you're giving it to. This year, why not make it personal? Show your loved ones you "get" them by giving them something only they could cherish.
Such a thoughtful gesture doesn't have to be difficult or time-consuming. There are many quick and easy ways to provide unique and personalized gifts for each of your loved ones. Show them how much you care without skipping anything else on your to-do list.
To start, here's a list of great customizable gifts. Then, we'll show you some fun ways to make the perfect present for each person on your list.
Custom fleece blankets
Photo books
Photo mugs
Personalized pillows
Holiday cards
Wall calendars
Canvas prints
T-shirts
Drink coasters
1. Personalize a seasonal favorite with a custom-made fleece blanket.
Help your BFF who's always cold feel the warmth of the season with a fleece blanket -customize it with a funny or sweet photo that brings back memories. A full-color throw blanket is practical, yet personal, and brings to mind all the comfort and coziness of the holidays. Too many memories to choose from? Create a collage of photos with our easy-to-use templates and add a personal message.
2. Share favorite memories of your favorite people with photo books.
Celebrate the year's fun –and funny –times with photo books. This year, those "perfect moments" are even more appreciated. Why not document each one in unique photo books that represent the special people and places in your life? Creating photo books for your loved ones lets everyone take a personalized walk down memory lane.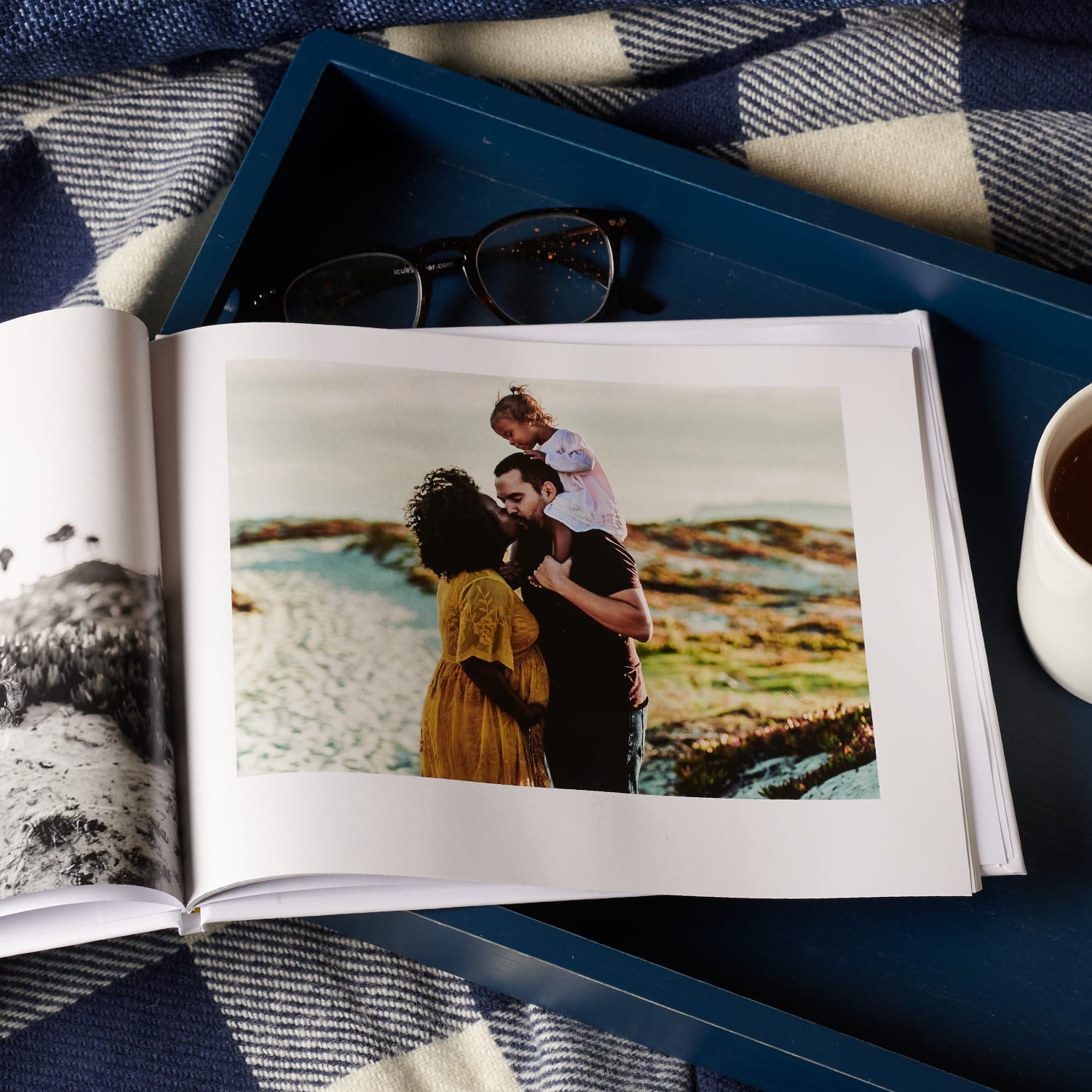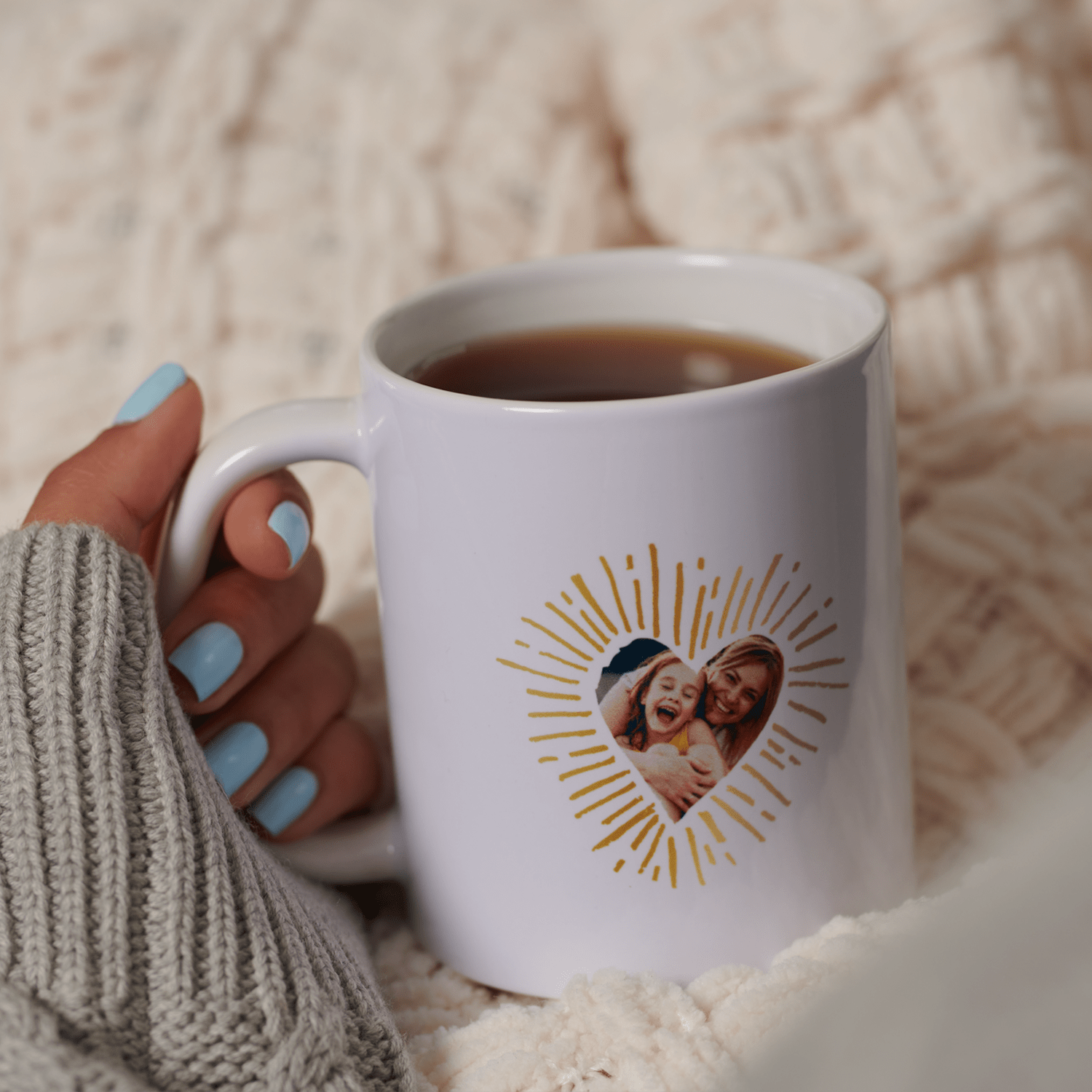 3. Inspire a friend or colleague with a coffee mug.
If you're looking for a gift for the go-getters in your life, try designing a coffee mug that's right up their alley. Choose a photo from their favorite place, a snapshot of their loved ones or a pic of a beloved pet. You can't beat this fun, one-of-a-kind way to start someone's morning off right and remind them how much you appreciate them.
Giving mugs to employees or clients? Add your company logo to keep your brand top-of-mind each morning, all year long.
4. Add at-home comfort with a personalized pillow.
Give the gift of customized pillows…you can even add a photo to each side! This is a perfect way to repurpose snapshots from birthdays, weddings, vacations and family events to preserve those cherished memories and keep them visible every day.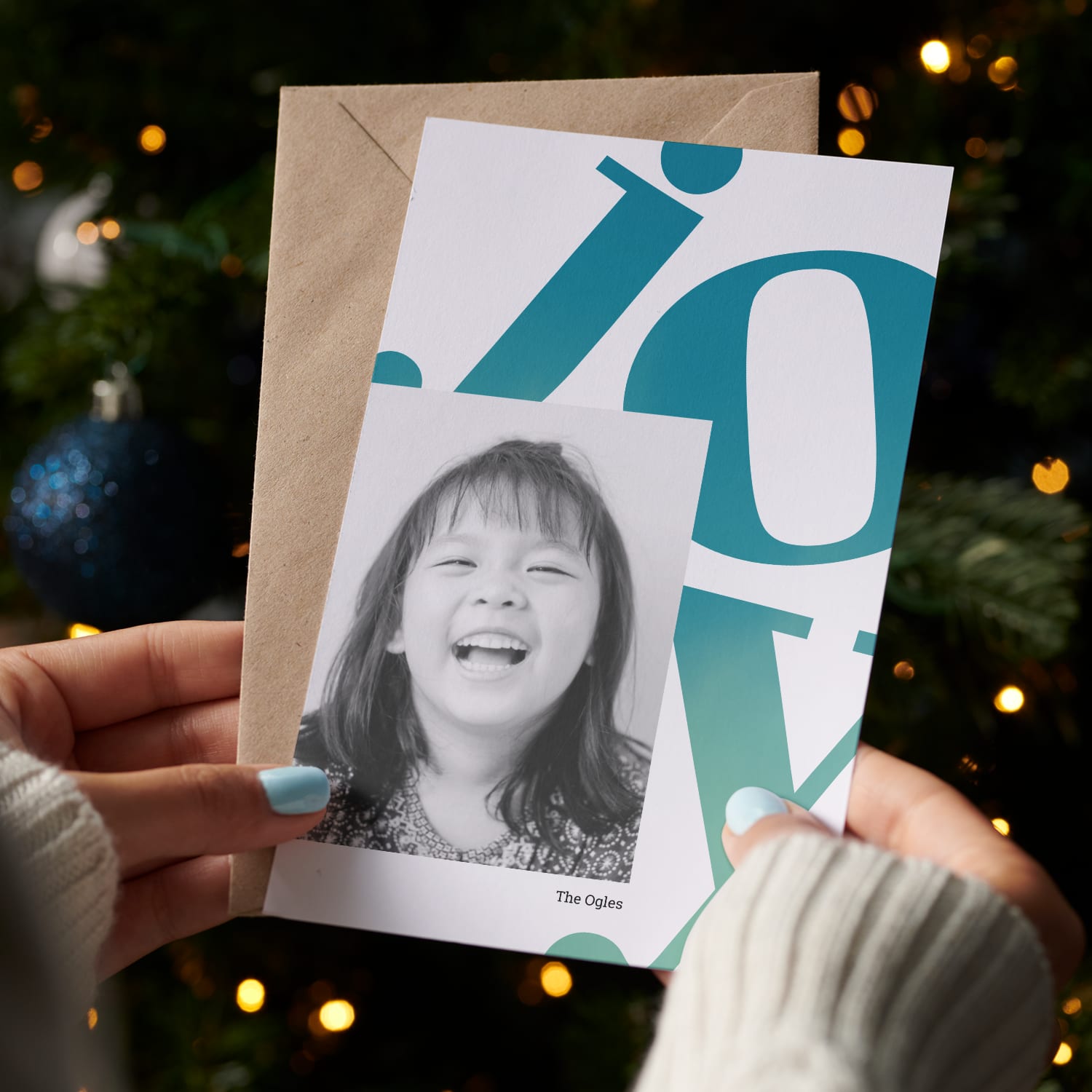 5. Send a holiday card with *you* written all over it.
Share your holiday sentiments with a heartfelt, personalized greeting card. With so many ways to customize your cards -like silver foil or scalloped edges -a holiday card is an easy, budget-friendly way to spread holiday cheer…and connect with loved ones, even if you can't be together in person.
6. Give smiles that last all year with a custom wall calendar.
Show a loved one you're thinking of them all year long with a wall calendar. Calendars don't have to be made up of just photos of your children…let your creativity soar by including aesthetically pleasing patterns, inspirational quotes, landscape photos, inside jokes and fun pics of your "crew" to garner memories and add style and function to any blank wall.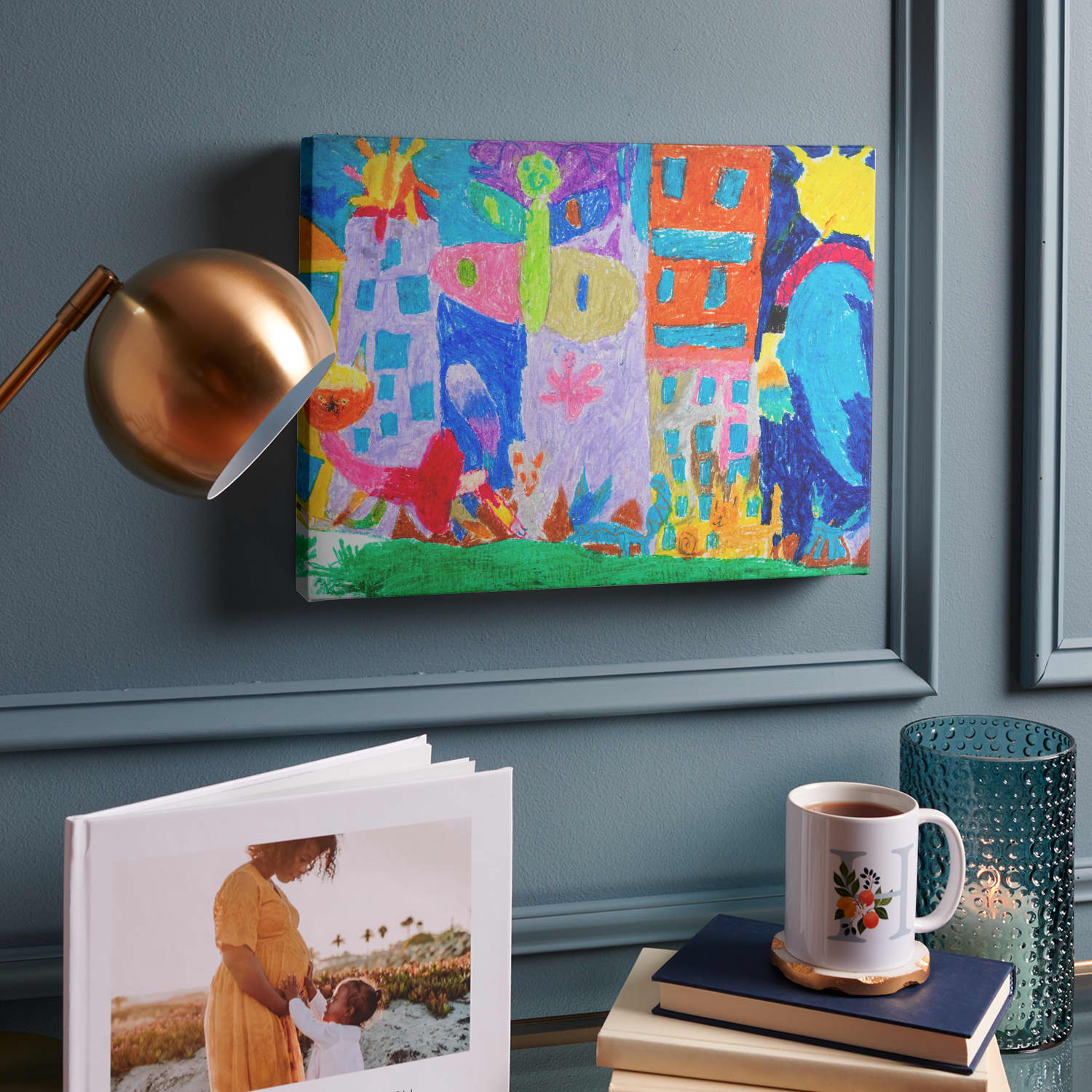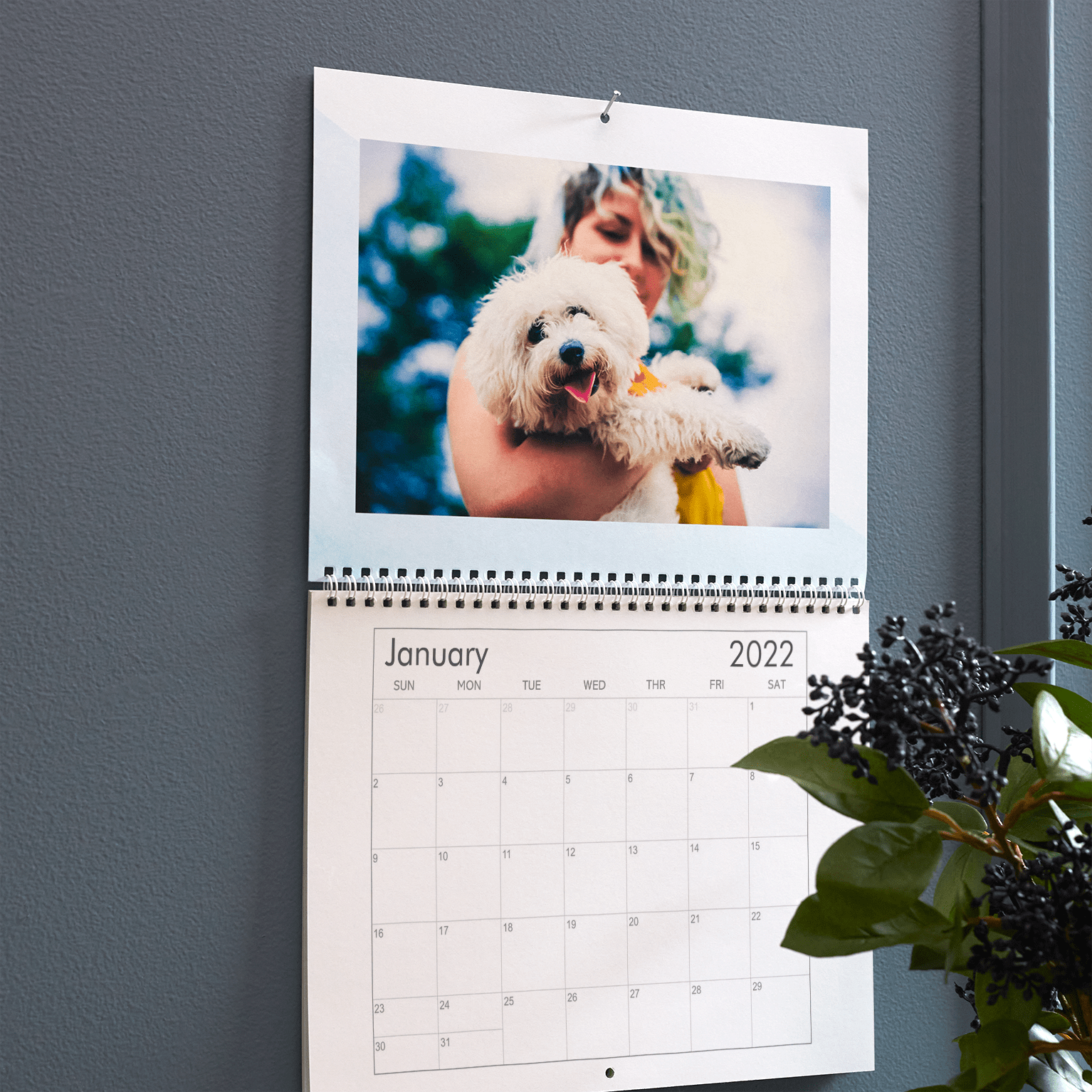 7. Create canvas prints from children's artwork.
Children create such wonderful pieces of art, but it can be difficult to find display methods…other than taping their masterpieces to the refrigerator. Instead, take photos or digitally scan your child's artwork to turn their creations into three-dimensional canvas prints. These custom canvases make thoughtful, unique gifts for co-parents, your own parents, aunts and uncles, friends and more. And think about how proud your children will feel when they see their artwork displayed!
8. Go for a wearable photo gift…a T-shirt!
Create a completely custom T-shirt for anyone in your life. Design a tee with a photo of your kids (a great gift for grandparents) or beloved pet (perfect for any crazy pet parents out there). Or, embrace the past year with a sense of humor. Did you and your BFFs take a fun trip or even have an epic game night at home? Design a T-shirt with an image that brings it all back. Did your sister get married? Upload one of her wedding photos, or a shot from the bachelorette trip.
9. Create themed sets of coasters that can be used again and again.
Photo gifts are always a hit -and we love coasters for a low-cost and highly appreciated stocking stuffer. They're available in sets of four, so you can have fun creating batches of coasters that can be mixed to create a personalized accent for any home or office. You can also come up with custom sayings for your friends and family. Be creative and show your loved ones you really get them. Here are some design ideas to get you started:
Use a map design that celebrates the country or city where your loved ones live.
For the sports lovers, include their favorite team colors in your coaster design.
If the gift recipient loves to travel, use photos from their favorite places.
Foodies will love seeing their drool-worthy Instagram photos printed on ready-to-use coasters.