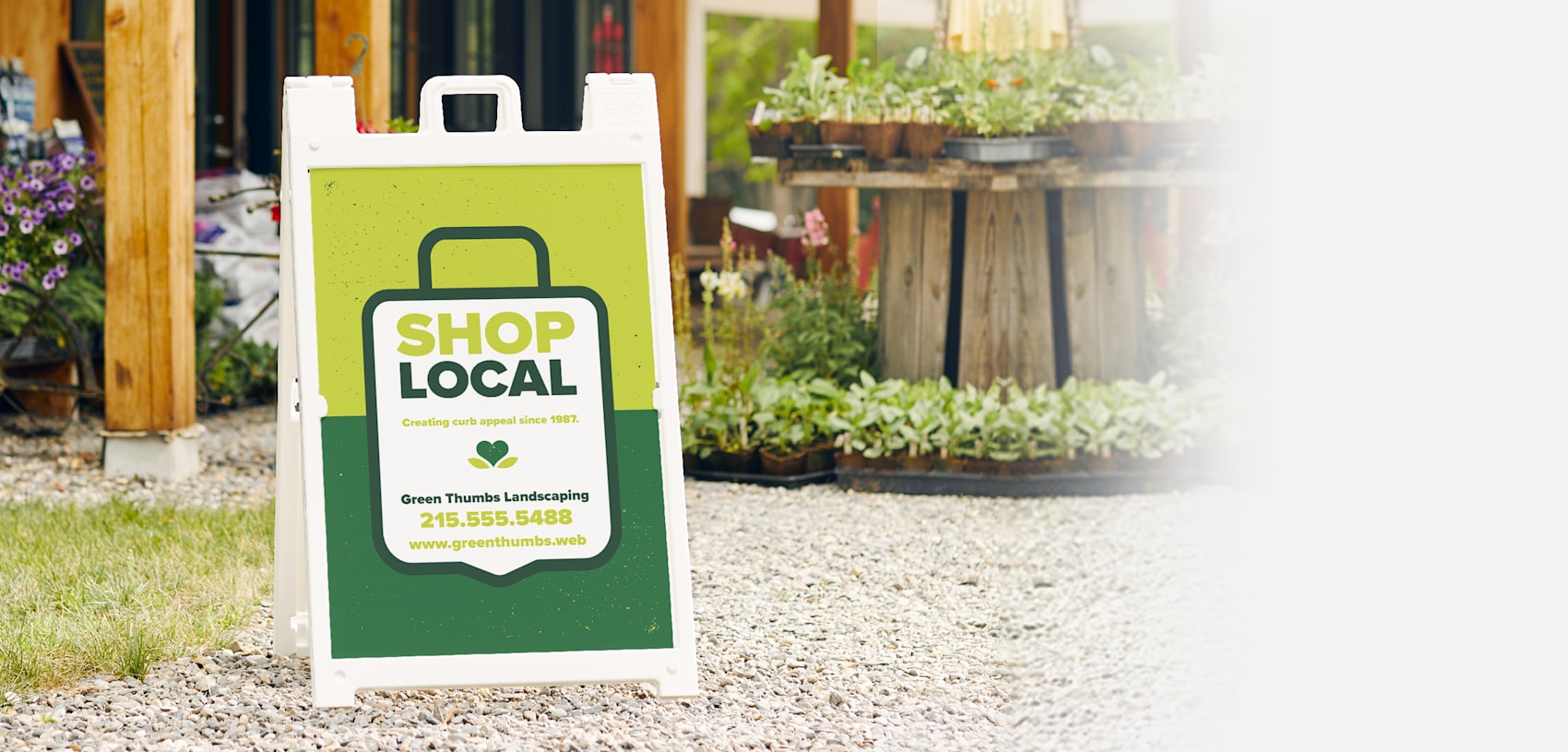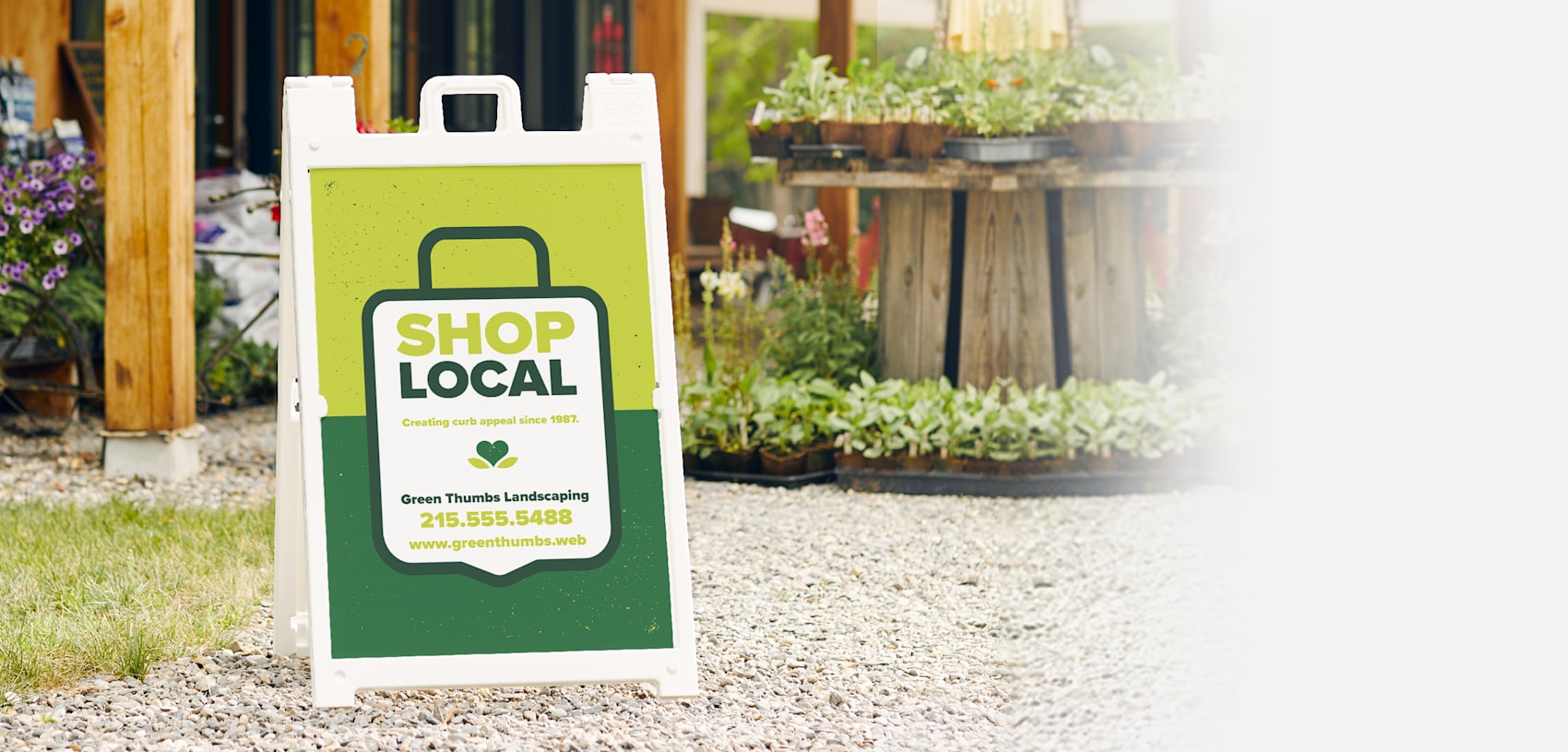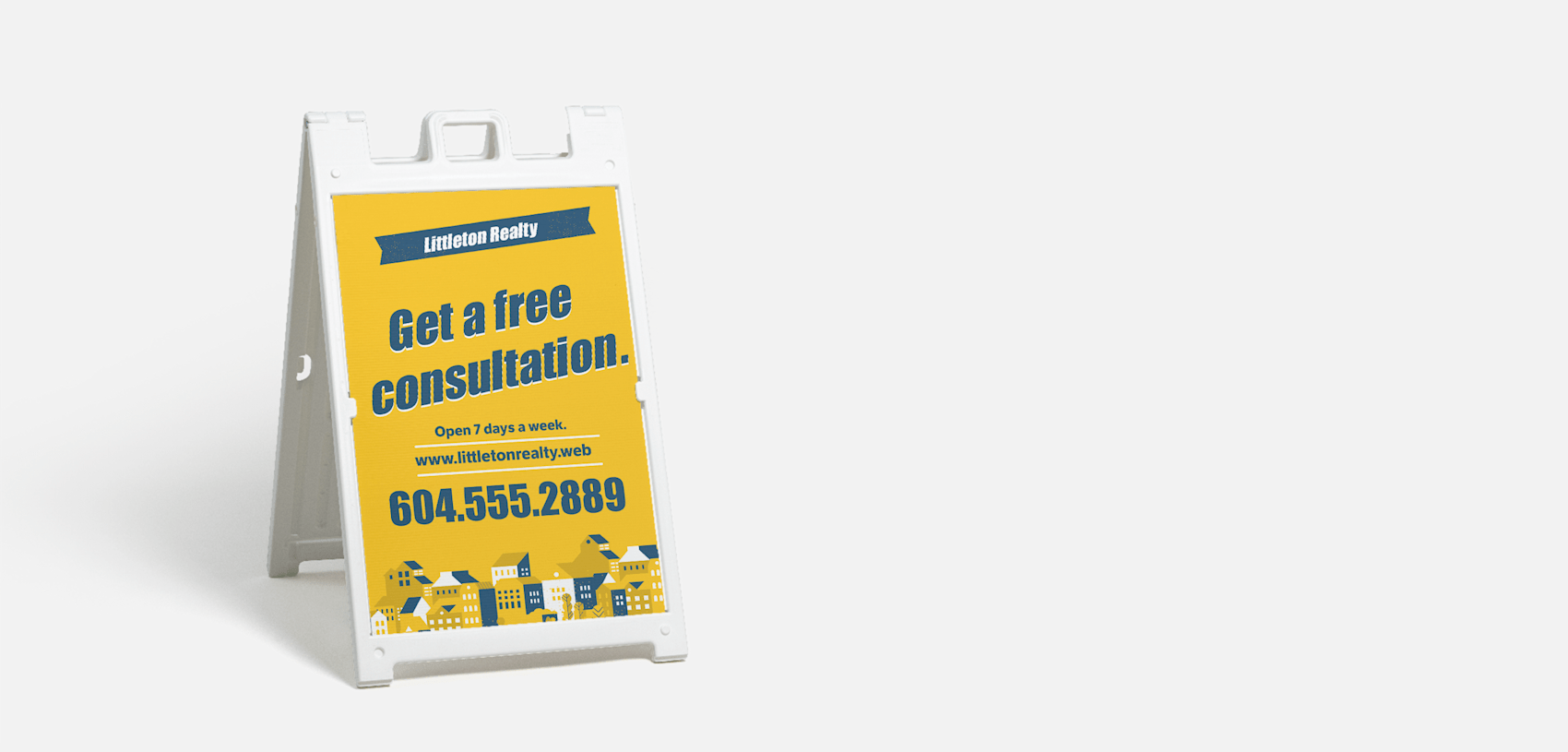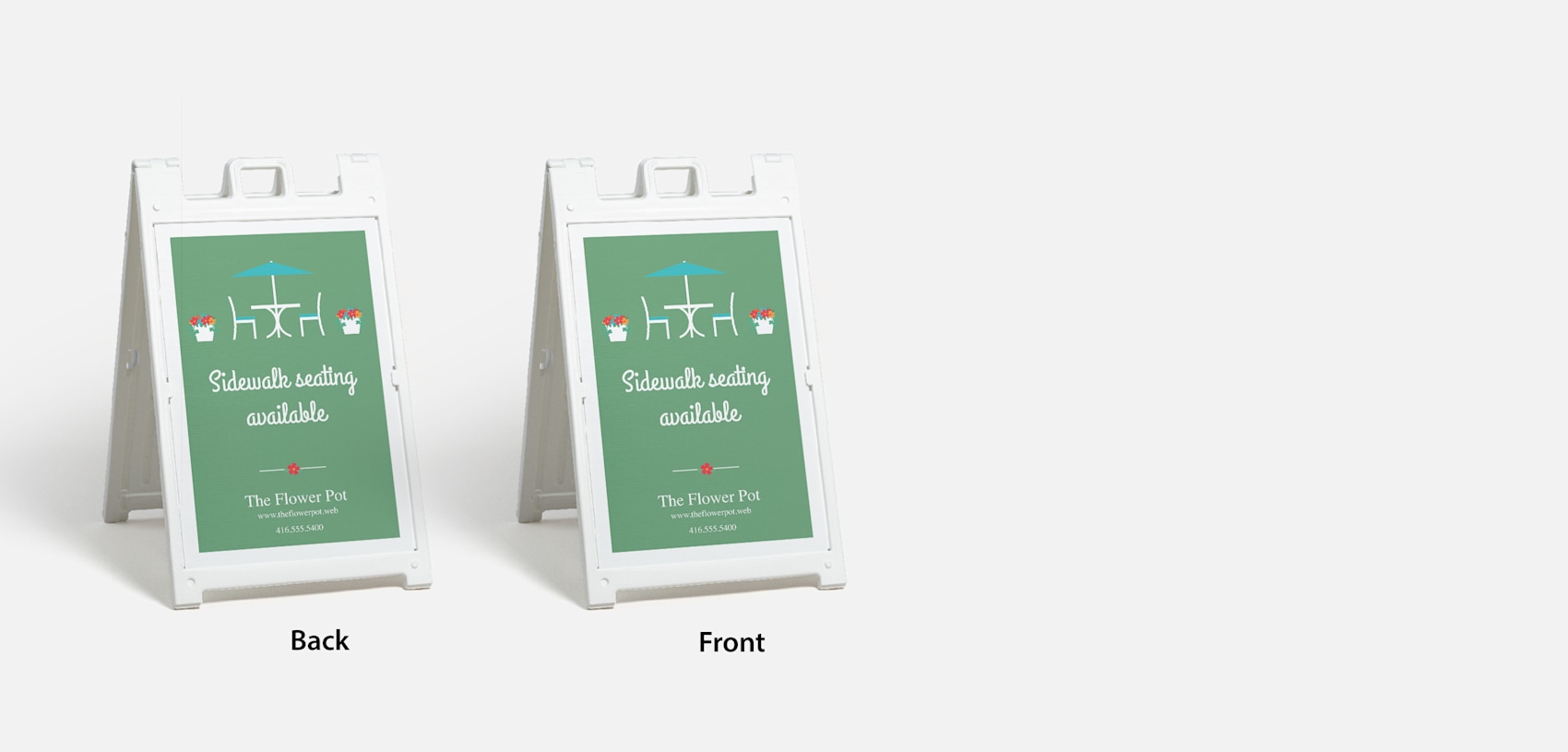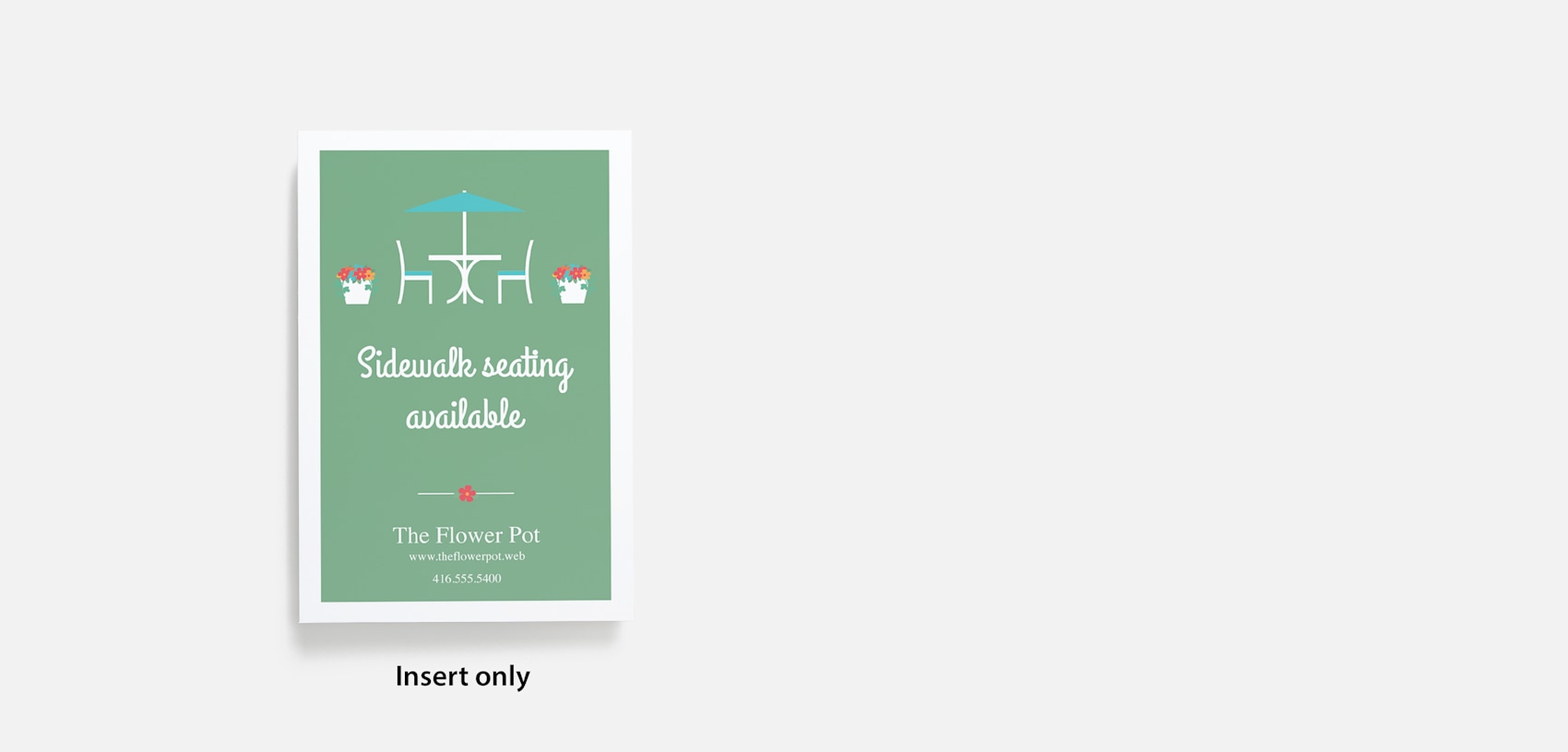 Signicades
Signicades
Capture passersby attention with customizable, high quality signicades. Chip- and rust-resistant frame that's great for any type of weather.
See details

100% satisfaction guaranteed



25" W x 45" H x 3" D size
Rust-proof plastic frame
Fits 2 (24"x 36") plastic sign inserts
Can fill with water or sand
Outdoor use
As a business owner, the last thing you need to worry about is what's in the forecast. With a Signicade® plastic sandwich board, you just set it and forget it – in rain, snow or any other type of weather. The durable plastic frame won't rust or damage easily, and you can fill the frame water or sand to make it more wind resistant. And since it's 100% plastic (with no paint), normal wear and tear is barely noticeable. In the recessed sign area, corrugated plastic inserts feature fade-resistant printing that keeps your message looking sharp and bold.
Ready to get started? Begin by choosing the package you'd like. If you already have our frame, you can select just the insert. And if you need the whole package, go for the "stand & 2 inserts" option. Then you can explore our assortment of fully customizable signicade designs, including industry-specific options. Personalize your chosen design with key details, like your business name, logo and unique message. We'll take care of the rest, and your sign will arrive looking crisp, polished and ready to impress.