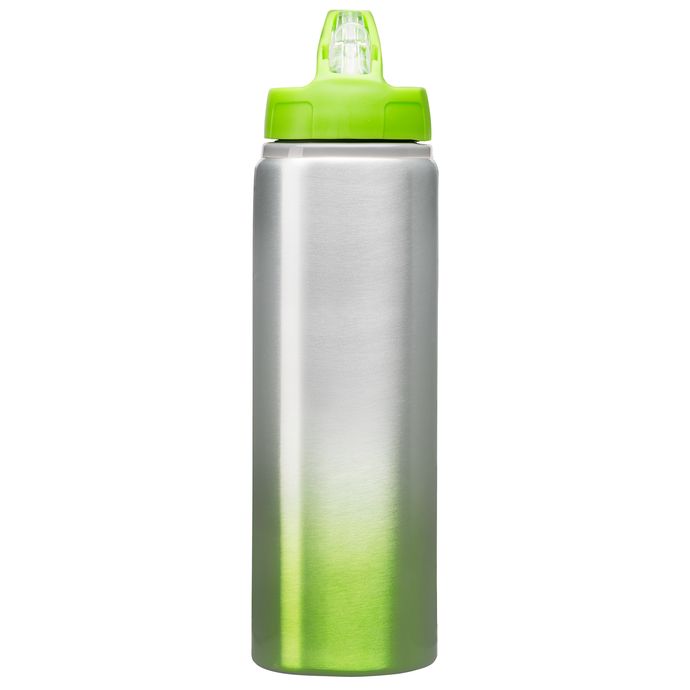 25 oz. Custom Aluminum Bottles
Full-Color Wraparound imprint
BPA-free, single-wall aluminum construction
Screw-on, spill-resistant lid with flip-top drinking spout
Hand wash only
10" H and 25-oz. capacity
Customization Technology: Full-Color Inkjet
Quench your thirst.
Stay hydrated as you work out with the 25 oz. Custom Aluminum Bottle with Full-Color Wraparound - Gradient Finish. It's easy to hold onto while you're walking or jogging. Finish with your logo and keep yourself refreshed.
•TYPE: Sports and Water Bottle
•MATERIAL: Aluminum
•MATERIAL DETAILS: Principal material - BPA-free Aluminum
•PRODUCT WEIGHT: 130 g
•VOLUME: 739 mL
•ADDITIONAL FEATURES: Flip-Top, Twist-On Lid, BPA-Free
•HEIGHT: 25 cm
•DIAMETER: 7 cm
Share a review and see what other customers are saying.